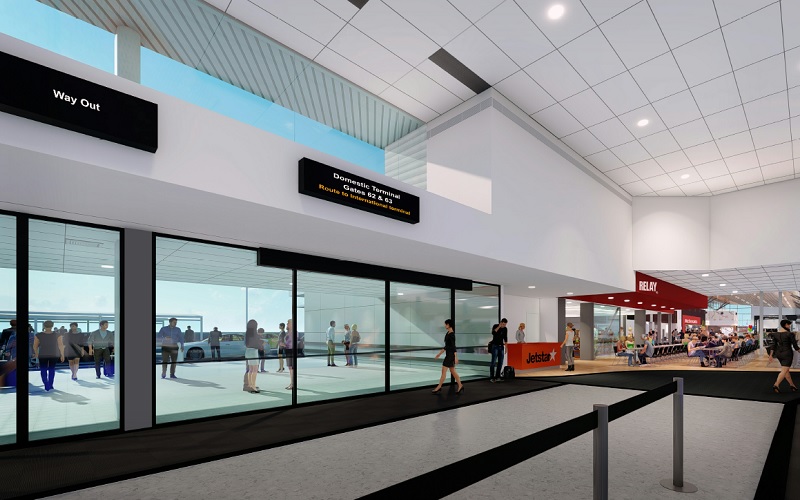 A more spacious food court area is planned for the domestic terminal. Note, the final design may vary from this image.
The long-term aim is to integrate the domestic jet terminal facility into the international terminal as part of our 30-year vision.
In the meantime, we are making improvements to the domestic terminal to enhance the customer experience.
If you're travelling through the domestic terminal from about May-onwards expect to see more work on the next stage of rejuvenating this area – including more space and improved guest comforts.
Detailed design is almost complete on three of the key projects and once complete, construction work can begin.
These three key projects are providing additional space for aviation security screening; reconfiguring the food court area, and a new retail offering.
Queue space for aviation security screening will increase by about 72 square metres, providing additional waiting space for travellers flying to main centres.
More seating will also be added in the food court area along with additional charging ports for customers. This also means the current shop layout will change and the result will be a more spacious feel in this area.