Auckland Airport has formally completed extending Pier B of the international terminal to provide two more gate lounges, each with two airbridges, to accommodate the increasing number of international aircraft using our airport. The 190 metre extension connects airfield stands 17 and 18 to the international terminal and enables Pier B to accommodate a total of four A380 or B787 aircraft at the same time. Alternatively, it accommodates eight smaller international aircraft.
The first new gate lounge and its airbridges - Gate 17 - opened in November 2017 prior to the 2017/18 summer peak travel season. The second new gate lounge and its airbridges - Gate 18 - opened in February 2018. Following the introduction of the new gates 17 and 18, bussing of passengers on international flights has dropped from 10% in April 2017 to 3% in April 2018.
Gate 15 and 16 were also refurbished as part of the extension work with new carpet and lounge seating that incorporate USB and power outlets for passengers and airline staff.

Striking New Zealand landscape artwork and sculptured godwits created by Weta Workshop welcome guests to this area of the international terminal which has also been fitted out with a new retail store and food and beverage outlet.

Pier B was originally built in 2007, providing an additional two gate lounges - Gates 15 and 16. Each of these gates can accommodate the largest commercial aircraft, the A380, or a B787 aircraft.

Current projects
Completed projects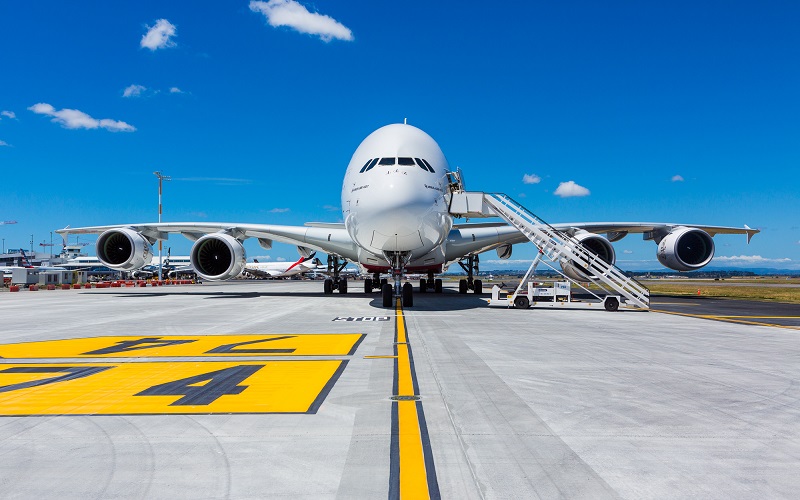 What's driving growth
Tourism and the route development is helping us grow.