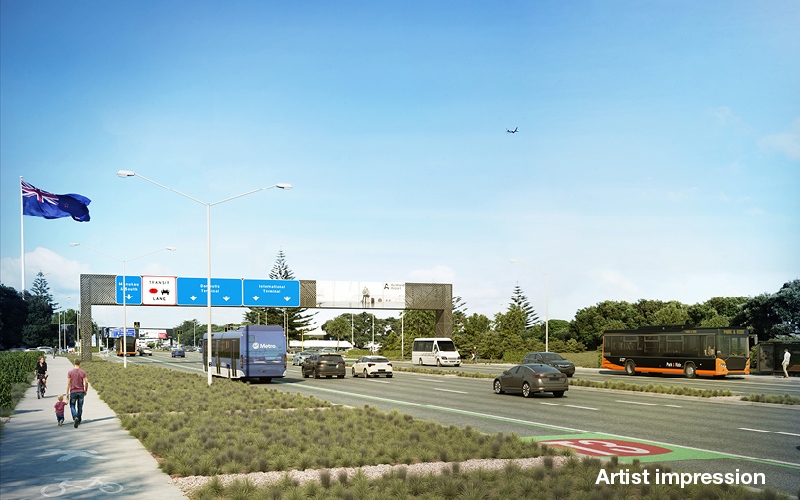 Auckland Airport is upgrading its core network – one of the hardest working roading systems in Auckland.
The multi-million dollar Northern Network project will transform the main entranceway into the airport, as well as providing critical support for new public transport connections.
During this project, George Bolt Memorial Drive, the main road into the airport from the north, will be widened to create high occupancy vehicle lanes, with shared pedestrian and cycle paths alongside.
Simultaneously, roads will be added to the airport network.
A new one-way loop road will be built, allowing traffic to flow efficiently through a pick-up/drop-off zone at the international terminal before connecting back into George Bolt Memorial Drive.
The new Altitude Drive will provide additional roading capacity, allowing terminal bound traffic greater journey time reliability.
This investment supports Auckland Airport's long-term strategy to enable public transport, and aligns with the investment being made by the New Zealand Transport Agency and Auckland Transport in the wider transport network serving Auckland Airport, including the new Puhinui Station and State Highway 20B.