Managing an outstanding company
Auckland Airport's board of directors and executive team focus on ensuring the company is managed at the highest strategic level. They work to realise the company's long-term corporate objectives, as it continuously strives to become the world's most outstanding and welcoming airport.
As New Zealand's busiest airport, we are one of our country's largest infrastructure assets and one of the biggest employers in the Greater Auckland region.
Meet our board of directors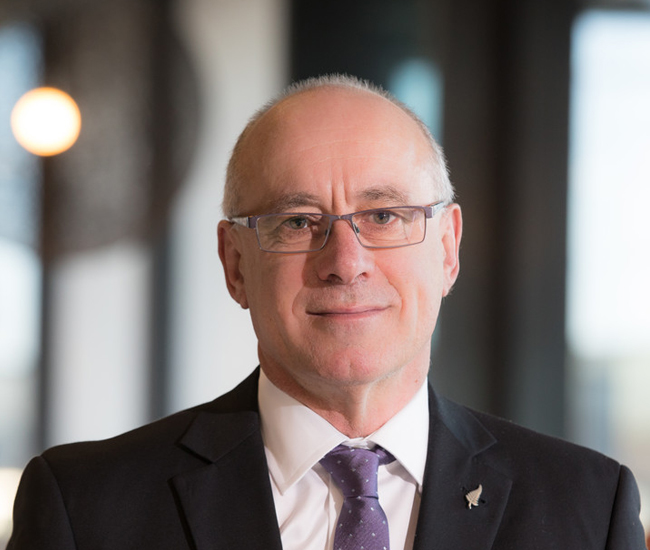 Sir Henry van der Heyden
Chair, KNZM, BE (Hons)
Sir Henry van der Heyden was appointed a director of the company in 2009 and its chair in 2013.
His goal is to lead and support the growth of strong, internationally competitive and sustainable businesses which contribute to New Zealand Inc and the well-being of its people.
He is chairman of Tainui Group Holdings Limited and chairman of Manuka SA. He is a director of Rabobank New Zealand Limited, Rabobank Australia Limited, Foodstuffs North Island Limited and Pascaro Investments Limited.
Sir Henry graduated from The University of Canterbury with a Bachelor of Engineering degree with Honours and served in dairy industry governance roles for 24 years. He is a past chairman of the New Zealand Dairy Group and was the chairman of Fonterra from 2002 to 2012.
Sir Henry was awarded Chairman of the Year in 2012 and The New Zealand Herald Business Person of the Year in 2007. In 2009, Sir Henry was appointed a Distinguished Companion of the New Zealand Order of Merit.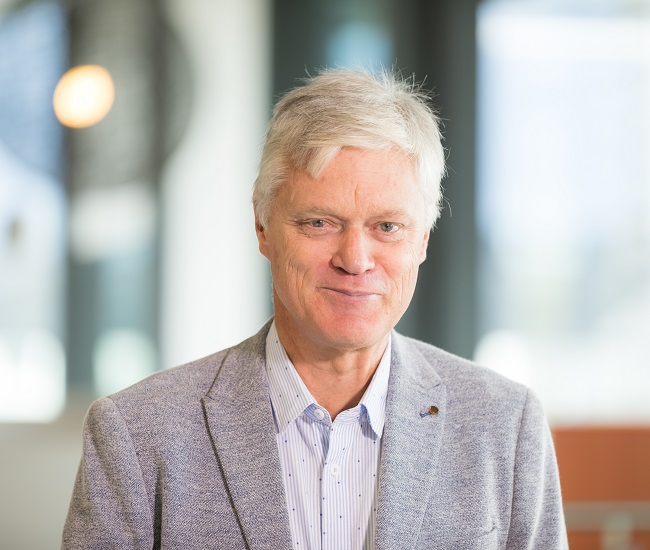 Mark Binns
Director, LLB
Mark Binns was appointed a director of the company in 2018.
His successful career has seen him closely involved in many of New Zealand's largest infrastructure projects, including the Wiri Prison public-private partnership, Waterview Connection, Eden Park, SKYCITY, Museum of New Zealand Te Papa Tongarewa and the Manapōuri tunnel. For 22 years, Mark worked at Fletcher Building and its predecessor, Fletcher Challenge Limited. During that period he was responsible for operations in Australia, South East Asia, India, South America, the United States and the South Pacific, as well as in New Zealand.
Mark also brings to this governance role the experience of being a Chief Executive. He was Chief Executive of Meridian from 2012 to 2017, during which he prepared the company for New Zealand's largest IPO and delivered strong shareholder returns. He is also a former Chief Executive of the Infrastructure Division of Fletcher Building Limited, the company's largest division.
By training, Mark is a qualified lawyer. He is a former partner of Simpson Grierson in Auckland.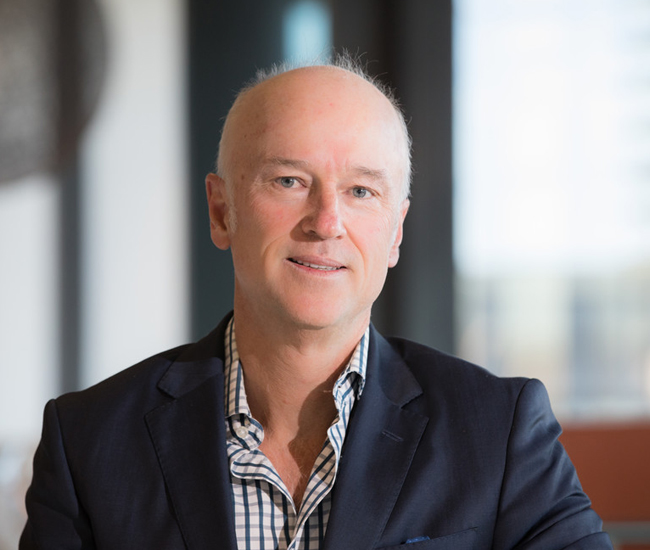 Brett Godfrey
Director, BCom, ACA
Brett Godfrey was appointed a director of the company in 2010.
He is a chartered accountant and has had a 20-year career in airlines, holding senior finance positions which culminated in conceptualising and writing the business plan for what is now Virgin Australia Limited. He was the airline's founding chief executive and led the company until 2010.
Today he maintains his connection to the industry as a director of Canada's publicly listed second-largest airline, WestJet.
His keen interest and experience in marketing is channelled into his position on the board of Tourism Australia.
He has been awarded the Australian Centenary Medal for his service to tourism and aviation, and was recognised as the Australian Chief Executive of the Year by the Customer Service Institute of Australia and the Outstanding Chartered Accountant in Business by the Australian Institute of Chartered Accountants.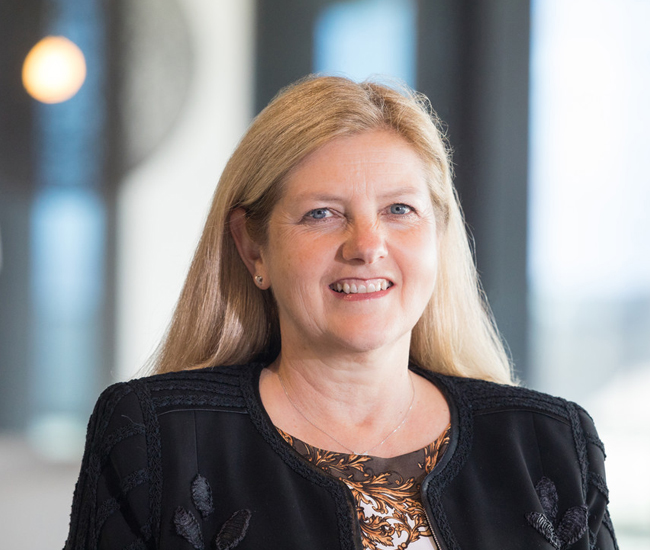 Julia Hoare
Director, BCom, FCA, CMInstD
Julia Hoare was appointed a director of the company in 2017.
Prior to her governance career, Julia had extensive chartered accounting experience in Australia, the United Kingdom and New Zealand and was a partner with PwC New Zealand for 20 years until 2012. Her expertise spans finance, commercial, tax, regulatory, sustainability and climate change.
Through both her professional experience and board roles, Julia is knowledgeable across a diverse range of sectors including transport and logistics, infrastructure and international FMCG marketing. She is familiar with high-growth businesses operating globally as well as those facing disruptive challenges and opportunities in the new digital age.
Julia is a qualified chartered accountant and a Fellow of Chartered Accountants Australia and New Zealand. She is the deputy chair of both The a2 Milk Company Limited and Watercare Services Limited, and a director of Port of Tauranga Limited, New Zealand Post Limited and AWF Madison Group Limited. Julia is also a member of the New Zealand External Reporting Advisory Panel and the New Zealand Institute of Directors' National Council.
James Miller
Director, BCom, FCA, AMinstD
James Miller was appointed a director of the company in 2009. He is the chair of Auckland Airport's audit and financial risk committee.
James has spent 14 years working in the share-broking industry. During this time, he has specialised in the strategy and valuation of airport and utility companies. Specifically, he had a leading role in the valuation and global premarketing of Auckland Airport and Beijing Capital International Airport and of Contact Energy Limited and Vector Limited initial public offers.
James is a qualified chartered accountant and is a Fellow of the New Zealand Institute of Chartered Accountants, a Certified Securities Analyst Professional, a member of the Institute of Directors in New Zealand, and is a graduate of the Advanced Management Program at Harvard Business School in the United States of America. James is chair of NZX Limited and is a director of Accident Compensation Corporation and Mercury NZ Limited.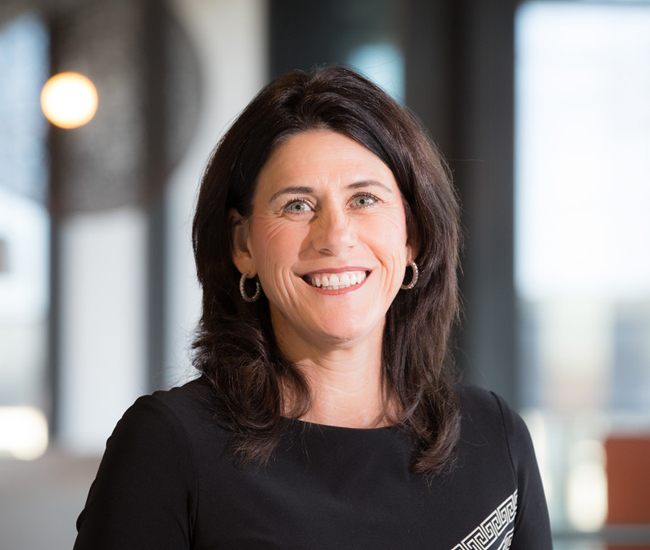 Justine Smyth
Director, BCom, CA
Justine Smyth was appointed a director of the company in 2012. She is the chair of Auckland Airport's people and capability committee.
Justine is currently a director of Spark New Zealand Limited and chairs both of Spark's Audit and Risk and Human Resources board sub-committees. She is also chair of The New Zealand Breast Cancer Foundation. Previous directorships include being a board member of the Financial Markets Authority and deputy chair of New Zealand Post Limited.
Justine's background includes being the Group finance director of Lion Nathan Limited and a partner of Deloitte.
Through her roles, Justine has strong experience in retail, governance, mergers and acquisitions, taxation and financial performance of large corporate enterprises, and the acquisition, ownership, management and sale of small and medium-sized enterprises.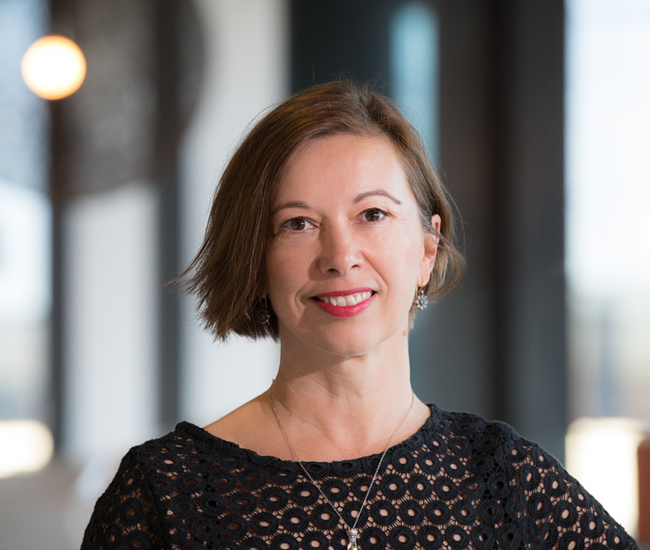 Christine Spring
Director, BE, MSc Eng, MBA
Christine Spring was appointed a director of the company in 2014.
Christine is a civil engineer and has approximately 20 years' experience in aviation infrastructure development and strategic planning roles in New Zealand, Australia, United Arab Emirates, Asia and the Pacific Islands.
During her career to date, Christine's experience has been focused in strategy, stakeholder management and the planning of significant capital development projects in the aviation industry. Also, she was an executive of Auckland Airport before heading overseas to broaden her experience in 2002.
Christine's experience in aviation infrastructure and executive management is serving Auckland Airport well as it implements its 30-year vision for the airport of the future.
Christine is also a director of Holmes Consulting Group Limited, a specialist structural engineering consultancy.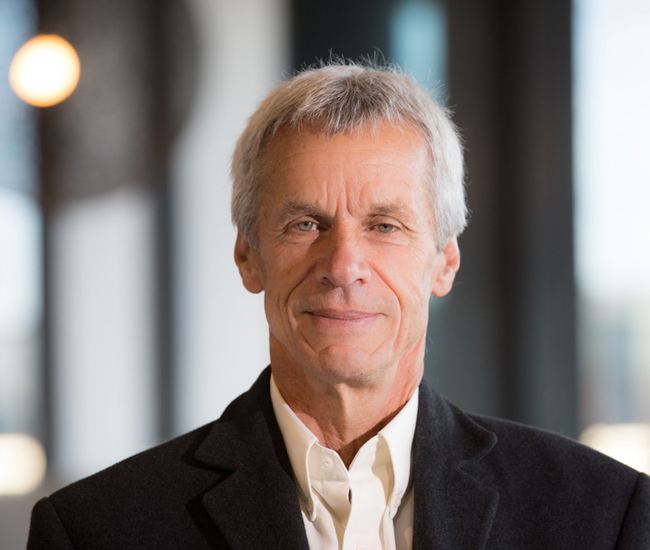 Dr Patrick Strange
Director, BE, PhD, Dist FIPENZ
Patrick Strange was appointed a director of the company in 2015.
He has spent 35 years working principally in the New Zealand and international electricity and infrastructure sectors.
Patrick completed a doctorate in civil engineering at the University of Auckland, and then spent 13 years in Europe and North America. He was appointed Chief Executive of Mercury Energy in 1998 and went on to build the network unit into a successful standalone business as Vector. Patrick recently retired as Chief Executive of Transpower, New Zealand's transmission owner and operator. During his tenure, Transpower successfully completed a major, multi-billion dollar reinvestment in the grid.
Patrick is currently Chair of Chorus Limited, and a director of Mercury NZ Limited, NZX Limited, New Zealand Clearing and Depository Corporation Limited (a subsidiary of NZX Limited), and NSW Networks (Ausgrid, Endeavour Energy and Essential Energy).
He was appointed a Distinguished Fellow of IPENZ in March 2014.