Nau mai, haere mai! Welcome!
It's something we like to say and do at Auckland Airport - and we welcome you now as you explore a career with us. We're all about making journey's better.

Auckland Airport began over 50 years ago, and with more than 800 businesses located across our 1,500 hectares, we're the place where thousands of people come to work every day. With so many moving parts to keep the airport precinct running, it's our collaboration and passion that keep everything together. This is what our culture and heritage have been built on. When you work with us you'll share our ambition to be a great New Zealand business, and one that's making a strong contribution to the wellbeing of our communities and economy.

Like many businesses, 2020-21 have been the most challenging years of our history. As the world moves past the immediate impact of the COVID-19 pandemic, we know we'll have a key role in charting the path to recovery for New Zealand's aviation and tourism sectors and the wider economy. Our people have worked quickly to respond and our sights are set firmly on the future.

All great journeys have a starting point, and yours is now. Take a look at our current vacancies and get in touch to find out more. We are looking forward hearing from you.
Current vacancies
See our employment opportunities at Auckland Airport on Seek.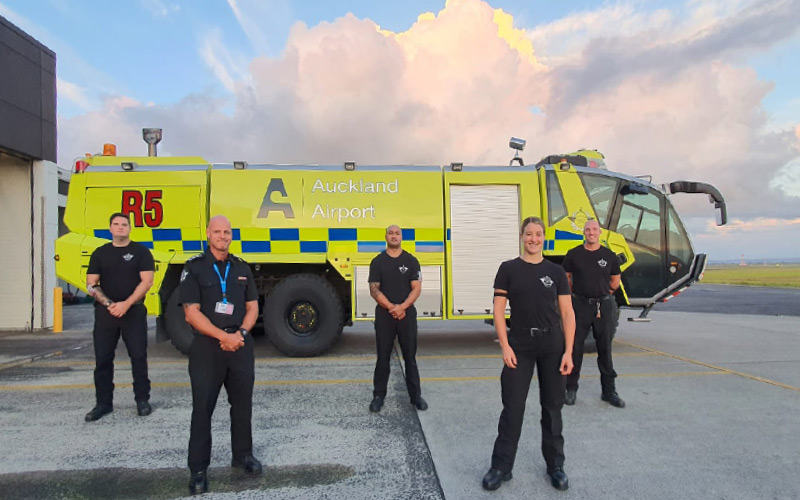 Airport Emergency Service (AES)
Learn about the Airport Emergency Service and find out how you can join our team today.
Ara Jobs and Skills Hub
Ara, our airport jobs and skills hub, connects the South Auckland community with job and training opportunities.