Recruiting now for 2022 intake
Auckland Airport Emergency Service (AES) plays a key role at Auckland Airport, employing more than 50 firefighters who are responsible for providing and maintaining rescue and firefighting capability at the airport.
AES, the largest privately owned fire brigade in the country, responds to a huge range of emergency situations across the 1566 hectares that makes up the Auckland Airport precinct.
These activities include aviation firefighting, industrial firefighting, marine response, and medical response all undertaken to maintain safe and efficient operations at the airport.
If you are interested in joining the team, we highly recommend (not compulsory) that you book a Recruit Preparation Boot Camp session, where you can practice the physical test and get to see our working environment and ask any questions. Scheduled boot camps are in March and April 2022.
If you are unable to attend a Recruit Preparation Boot Camp session, please fill out the application form directly.
Bookings for the Recruit Preparation Boot Camp sessions, and applications close soon.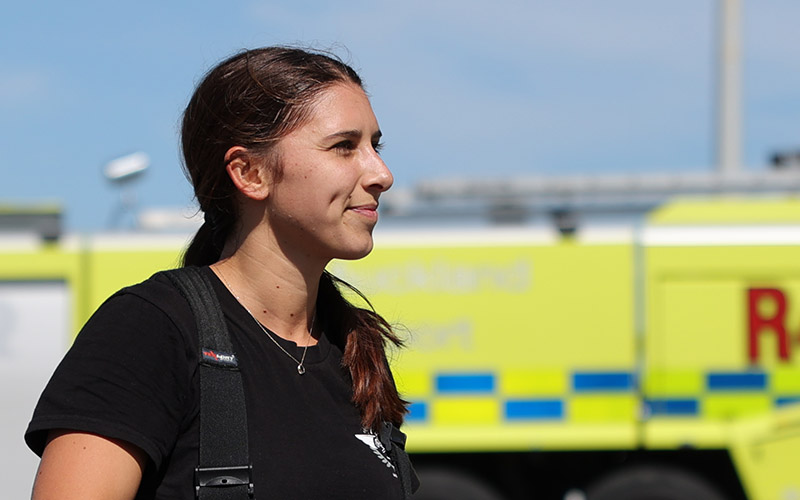 "AES is quite diverse because we have a lot of different people with different skills, coming from different backgrounds and walks of life."
Rikki-Lee McLean
Qualified Rescue Firefighter
Ready to respond
The AES team needs to get to emergency sites as quickly as possible. In dangerous situations, every second counts, so firefighters must think and act quickly to avoid tragedies.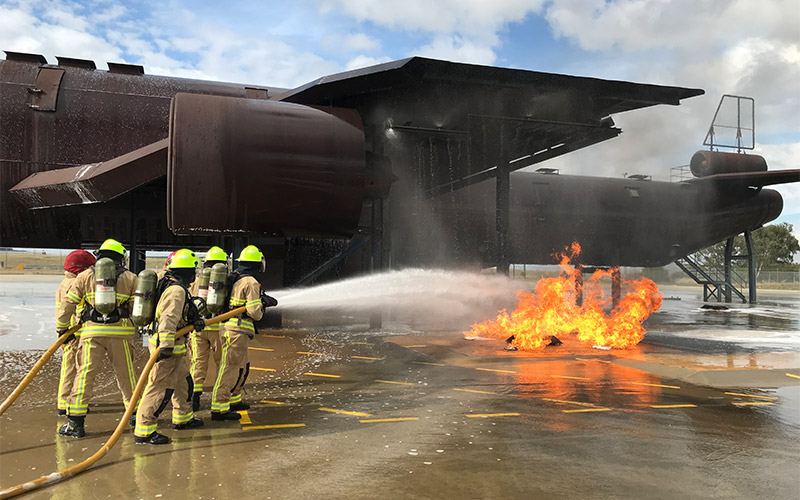 Aviation fire & rescue
Four Rosenbauer Panthers enable us to provide fire coverage for all flights as required by CAA NZ.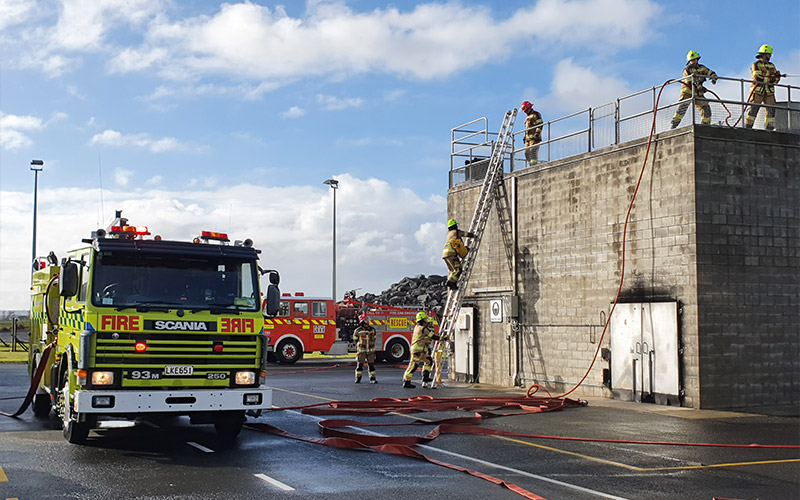 Industrial fire & rescue
Our team respond alongside FENZ to all buildings on our 1566-hectare land holding. AES operate under the Fire & Emergency Act 2017 as an Industrial Brigade.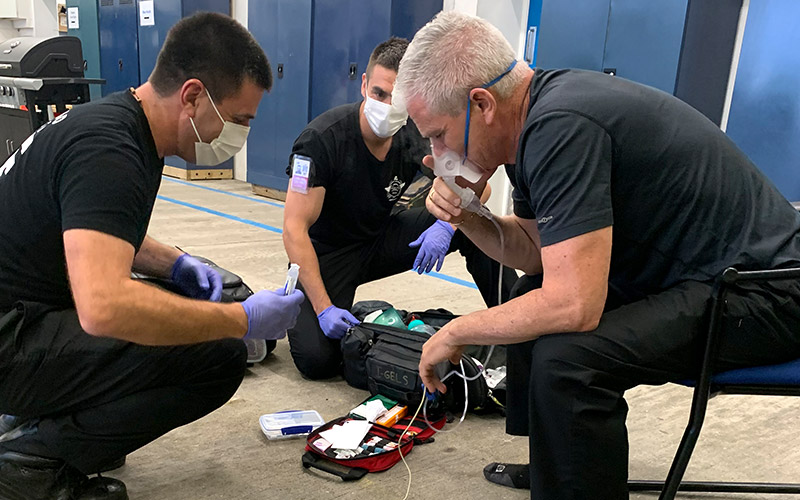 Medical response
Medical services are a large part of our role, making up over 60% of our callouts.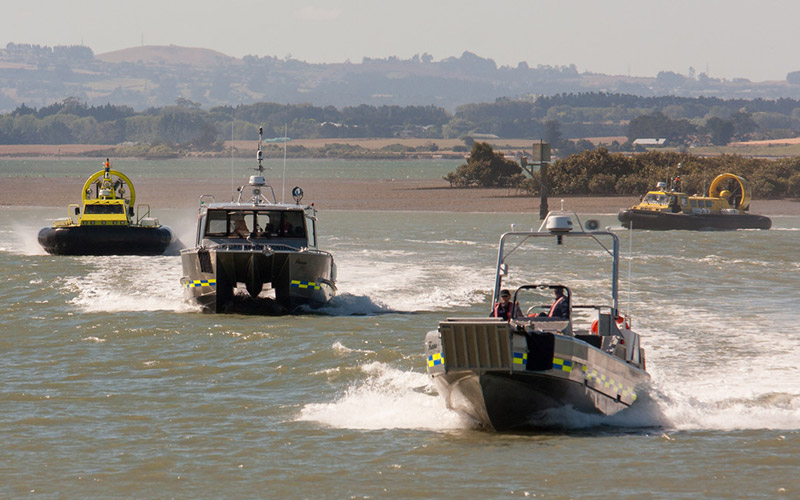 Marine search & rescue
With two hovercraft and two jet boats, AES are ready to assist with any search and rescue operations.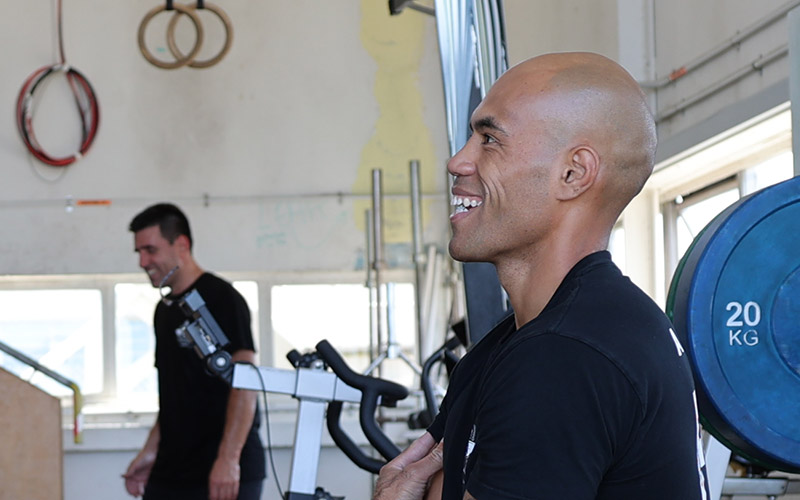 "I'm a father myself, so the ability to work four days, and then have four days at home with my kids and my wife, nothing beats it."
Mataio Masina
Deputy Crew Chief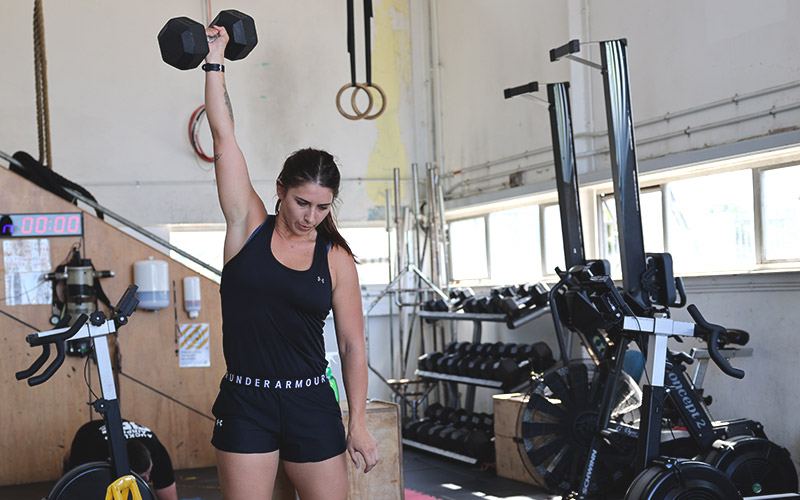 Physical fitness
Being physically and medically fit is an ongoing requirement of any aviation rescue firefighter, and a full gymnasium is provided on-site for staff.
AES helps prospective recruits prepare by running a trial of the practical fitness test over five weekends leading up to selection.
Female-only and mixed sessions are available.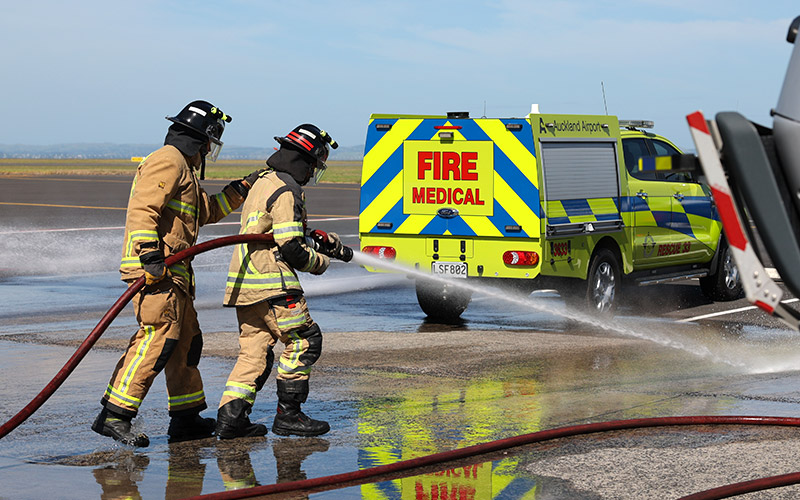 Teamwork
AES officers work in four shifts of eleven personnel. Shifts are often referred to as 'second families' due to the amount of time each team spend eating, sleeping, training, and working, together. Strong teamwork is essential for all members.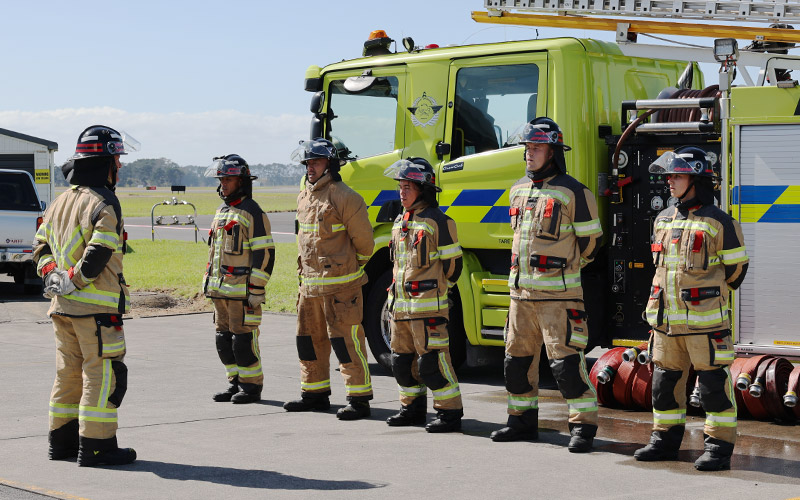 No two days are the same
One day you could be out on the Manukau Harbour, the next you could be responding to a medical event at the terminal, or a structural fire. The broad scope of the role makes it very different to any other emergency service.
The day usually starts with vehicle and equipment checks to ensure everything is running optimally. Followed by a formal parade and full safety briefing. The remainder of the day is dedicated to readiness with skills, and knowledge acquisition, as well as physical training.
All is in order until the siren sounds!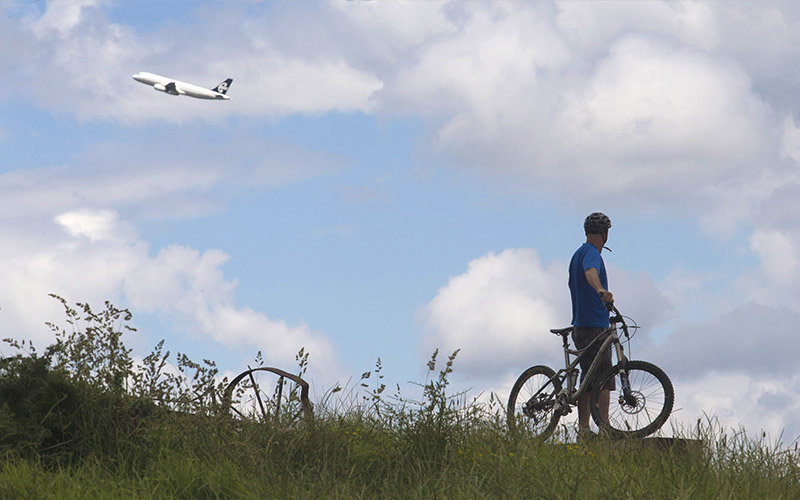 Lifestyle
The round the clock nature of the airport operation means AES staff work shifts of two days, followed by two nights, then four days off duty. These hours allow our firefighters to recover and balance their work and life commitments.
AES offers on-the-job training, competitive remuneration, and opportunities for career progression.
Interested in joining?
If you are keen to have an active job, be part of a great team, and have a role which offers growth and development opportunities and lifestyle balance, then either book a Recruit Preparation Boot Camp session to try out the fitness test and learn more, or fill out an application form today if you are ready to apply.
Although not compulsory, attending a Recruit Preparation Boot Camp session is highly recommended for you to practice the physical test, in preparation for the final physical test selection on 7 May 2022. These boot camp sessions will also allow you to see our working environment and ask the team any questions.
If you are unable to attend a Recruit Preparation Boot Camp session, but would like to apply for a role in our AES team, please fill out the application form today.
Bookings for the Recruit Preparation Boot Camp sessions, and applications close soon.
Learn more about the Auckland Airport Emergency Service recruitment process.