Earthworks starting on new airfield
Work starts soon on one of the most significant airfield projects undertaken by the airport in almost 15 years. At the heart of every airport is its airfield.
We will be creating a dual taxiway to Pier B, which will improve the efficiency of aircraft movement to and from the runway, and six new 'remote' stands.
While the project itself will be largely invisible to guests travelling through Auckland Airport, it's vitally important because it means we'll be able to improve the efficiency of the airfield, cater for our airline customers' growth aspirations, and gain some headroom to allow us to re-develop some existing parts of the airfield.
This project will be one of the largest single capital investments in the airfield we have ever made. We consider it one of our anchor projects, and we expect it to be completed in around three years time.
The new taxiways will allow for improved movement of aircraft around Pier B and provide access to the new stands. These will be built to specifications required for larger aircraft.
The remote stands will provide space for parking and servicing aircraft. This means the stands can be used for boarding or disembarking travellers, in combination with our mobile Aviramps and airfield bus service. They also provide space for parking aircraft that layover for several hours before departing again.
These projects also support the development of new cargo facilities on Manu Tapu Road and will eventually provide access to the second runway once it is built and commissioned.
Other interesting facts about this major construction project:
257,000 sq m of land will be converted into airfield (about the same size as 30 rugby fields)
1.9 million cubic metres of earth will be moved (or the equivalent of 760 Olympic-sized swimming pools)
265,000 ton of imported aggregate will be used for pavement construction
7,450m of new storm water drainage system will be installed
2,400m of new fuel reticulation pipeline will be required


The next stage of airfield development supports work already completed.
From 2016 to 2018, four new stands and another taxiway were built. The two stands built in 2017 and 2018 can accommodate large modern aircraft, such as A380 and B787-800.
Current projects
Completed projects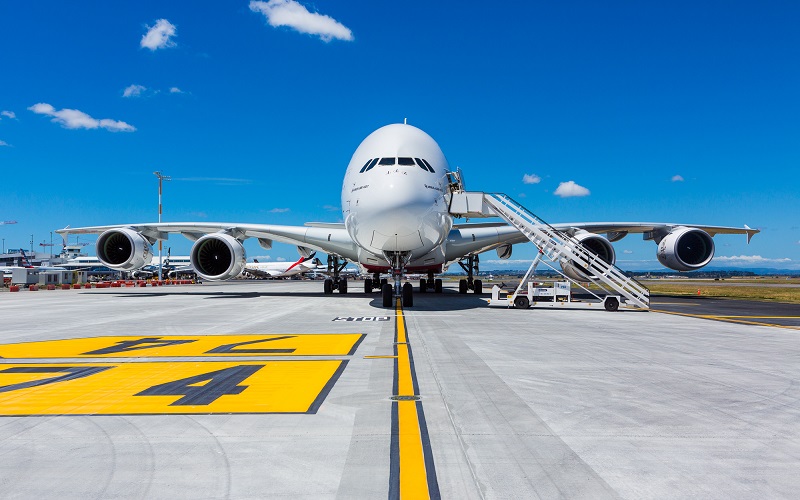 What's driving growth
Tourism and the route development is helping us grow.