To be developed in partnership with Tainui Group Holdings, Te Arikinui will be a 5-star hotel operated by AccorHotels under its Pullman brand. It will complement the airport's existing 4.5-star Novotel hotel and 2.5-star ibis budget hotel and provide further quality accommodation choices for travellers. Te Arikinui's 250 rooms and premium facilities will be located directly adjacent to the international terminal. The luxury hotel is scheduled to open around 2021.
Te Arikinui was the chiefly title chosen by the late Māori Queen, Dame Te Atairangikaahu. As a key architectural landmark within the airport, the hotel's unique cultural design elements will contribute significantly to the authentic, New Zealand experience for airport visitors and hotel guests.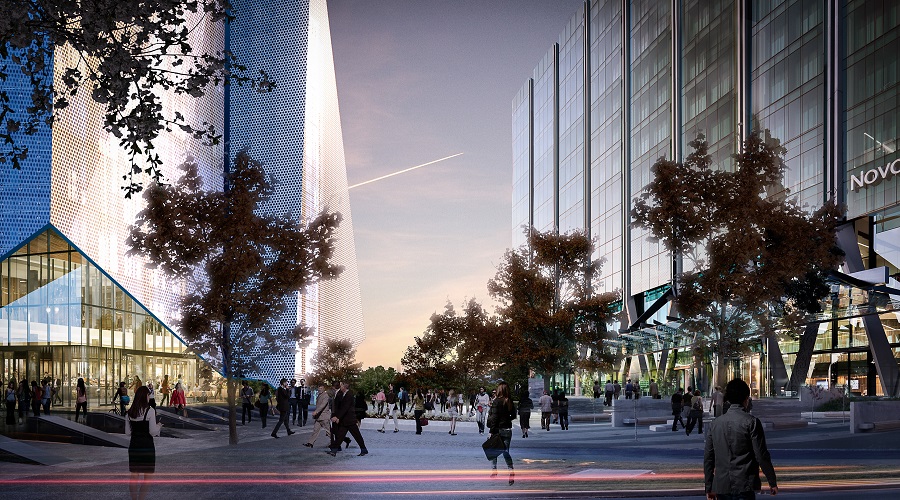 New gateway bridge
The airport of the future will stretch beyond the immediate surrounds of the combined domestic and international terminal, as we make it easier to travel, stay, work and do business at Auckland Airport.
We will construct of an iconic new gateway bridge over George Bolt Memorial Drive by the end of 2018 for pedestrians and cyclists. This will connect "the Quad" hotel and commercial precinct with the airport terminals and take cars off the main road network.
Our new gateway bridge will be a spectacular sight as you enter and leave Auckland Airport to the north towards the city. Designed by architects Warren and Mahoney, the suspension bridge features a 40 metre high concrete mast that is inspired by the form of a huia feather with a white light tipped column and Māori motifs. It will be an urban beacon and precinct marker that will be visible across the airport, both during the day and at night.