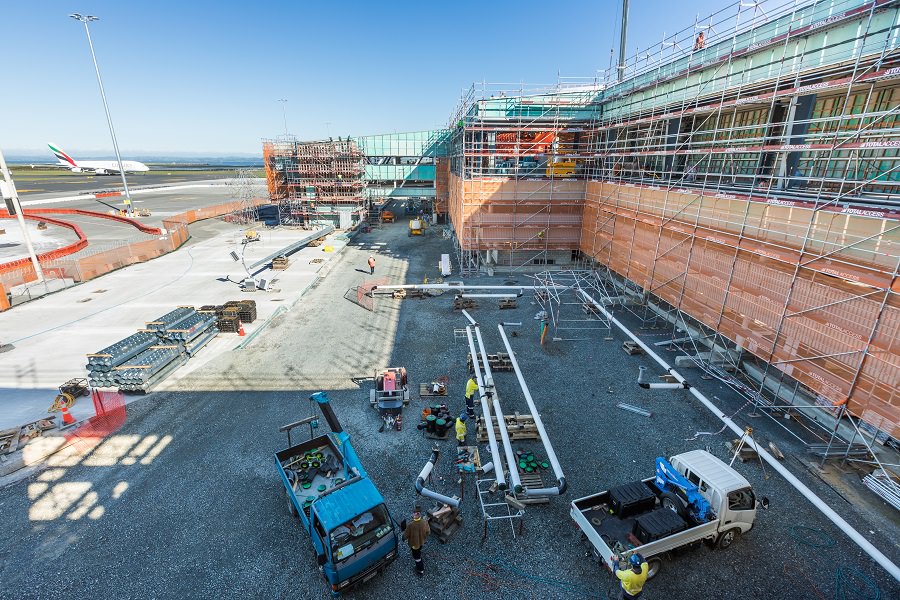 Pier B was originally built in 2007, providing an additional two gate lounges – gates 15 and 16 – to accommodate passengers on a new generation of super jumbo aircraft such as the Airbus A380. Since then we have built an additional gate lounge to support our bus operations and we are now extending Pier B to accommodate a further two gate lounges.
Pier B's gates 15 and 16 can be configured to accommodate either a single large aircraft, or two smaller ones, providing the flexibility that reflects the variety of services and carriers that now fly in and out of Auckland Airport. Increasing the length of Pier B to over 300 metres will allow us to connect remote stands 17 and 18 to gate lounges – each of which will also be able to accommodate a single large aircraft or two smaller ones. The extension will feature five more travellators for use by departing and arriving passengers.
Gate lounge 17 is scheduled to open by the end of 2017, with 18 open by mid-2018.