Auckland Airport is required to publish a Noise Management Plan, and to monitor noise from aircraft operations and report its findings on an annual basis, to ensure the airport is operating within its noise limits.
Auckland Airport uses internationally respected noise consultants Marshall Day Acoustics (MDA) to manage information collection and analysis. MDA has worked with Auckland Airport since 1993. The company was originally engaged in the process of consenting the Aircraft Noise Areas, which are now contained in the Auckland Unitary Plan. Since then, MDA's work for Auckland Airport has included the preparation of noise contours, compliance reporting, responding to enquiries, the planning and development of a sound insulation programme, the assessment of aircraft noise effects for airport projects, and the trial and introduction of SMART Approaches at the airport.
Auckland Airport uses monitoring units to record information on aircraft noise. View the location of the units. Every year Auckland Airport produces a noise monitoring report for Auckland Council. This is a technical report on the performance of the noise monitoring system and its results. Read Auckland Airport's most recent Noise Management Report to Auckland Council.
Auckland's Aircraft Noise Community Consultative Group (ANCCG) also has an important role to play in monitoring aircraft noise. It makes recommendations to Auckland Airport on aircraft noise issues and concerns that arise from the airport's operations and activities.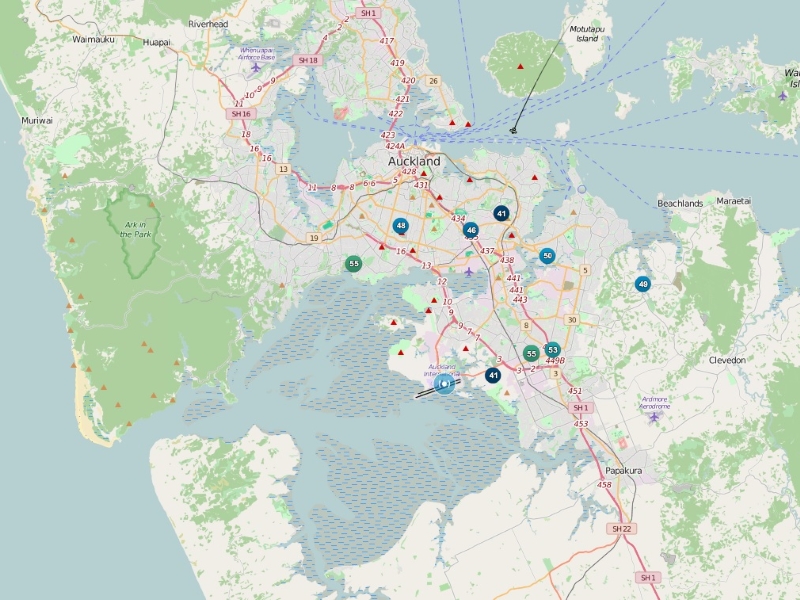 View aircraft using Auckland Airport
Use our online tool to view aircraft traffic through Auckland Airport
---
Find out more