Airlines decide their flight schedules and what types of aircraft and equipment they operate. They do this in compliance with aircraft certification and operating requirements. In addition to their legal requirement to operate under New Zealand's Civil Aviation Rules, airlines set their own operating procedures based on best business and operating practices. An airline's fleet replacement strategy determines the type of aircraft in operation and the timeframes for using newer aircraft.
Pilots have the ultimate responsibility for the safe operation of their aircraft. Although each airline can adopt procedures and recommended best practices, pilots still retain the operational authority and discretion to make final decisions regarding the safe operation of the aircraft. Pilots are expected and encouraged to follow special operational procedures for arrivals and departures. However, in the interests of safety, pilots can choose not to follow such procedures, if necessary.
In New Zealand, the interests of airlines are represented by the Board of Airline Representatives New Zealand (BARNZ). BARNZ is an incorporated society comprising 21 member airlines which operate scheduled and code share international and domestic services into and within New Zealand.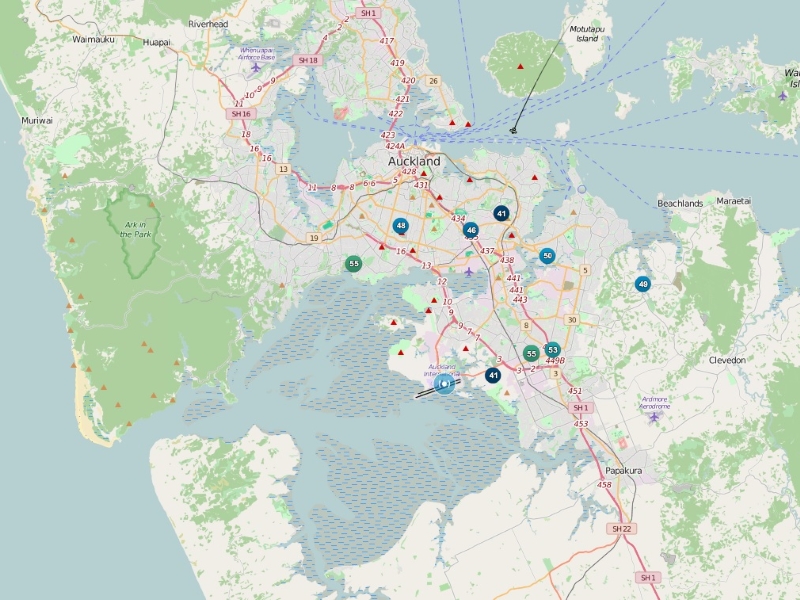 View aircraft using Auckland Airport
Use our online tool to view aircraft traffic through Auckland Airport
---
Find out more