We are fortunate be located on the shores of the beautiful Manukau Harbour and we want to play our part to protect this natural environment. We are working closely with Auckland Council and other parties to manage local biodiversity. These are some of the initiatives we are involved in.
Managing wildlife
The Manukau shoreline attracts large numbers of local birds and flocks of migrating birds. During peak migration periods up to 15,000 birds can gather around the airport's perimeter.
Birds can present problems at airports. They can damage jet engines and endanger travellers. To manage these risks we have an active wildlife hazard management programme in place. This programme includes discouraging birds from high-risk areas around the airport and encouraging them to relocate to areas where they pose less harm. To achieve this we:
monitor bird movements and behaviour
keep grass low to discourage birds from roosting and foraging, and control food sources like worms, rodents and rubbish
have removed, with resource consent, a large area of mangroves to the western end of our runway. These mangroves had become a breeding ground for black swans.
use flags and balloons to scare birds
provide suitable 'bird environments' in low-risk areas such as our bird roost on Wiroa Island.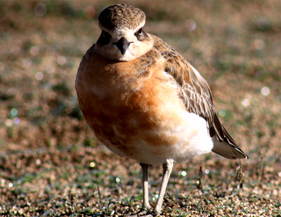 Landscaping our airport precinct
Over 70% of visitors to New Zealand pass through our airport. We want our passengers to appreciate the unique beauty of our country's landscape and to create an attractive business hub. We are working hard to achieve this by:
designing buildings, landscapes and signage that are coordinated and sit well with the local environment.
developing and maintaining recreational areas, gardens and grounds to a high standard, including planted berms and car park gardens. We use native plants where we can.
providing recreational areas for travellers, visitors and airport workers.
keeping the airport clean and tidy.