Water is a finite resource and as such Auckland Airport aims to minimise usage as well as future demand as our airport expands.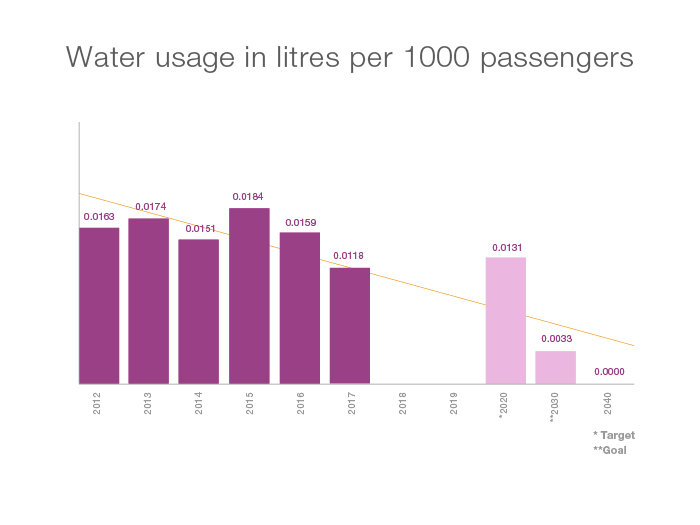 We already specify low flow fittings in any new developments and we have retrofitted low flow devices in older parts of the international terminal.
Water usage per passenger is a key sustainability indicator and we have a 20% reduction target to be achieved by 2020. Our base year is 2012 and in 2013 we produced a specific water minimisation plan to help guide the business to improved water efficiency (see document downloads).
Water minimisation will therefore be a key element in the design, construction and operation of new buildings and airport infrastructure.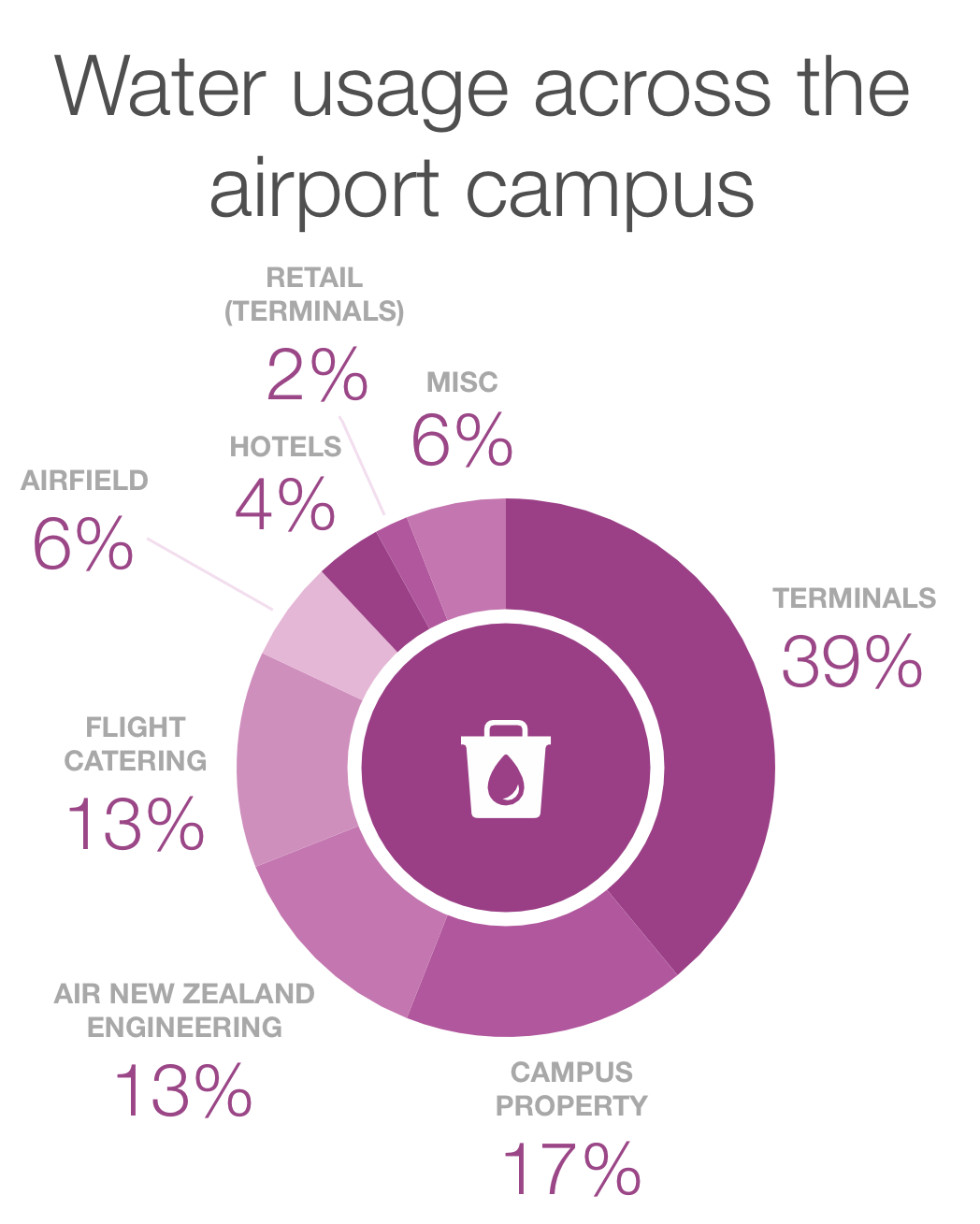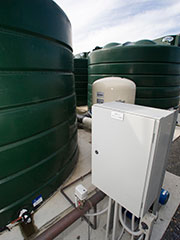 Rainwater harvesting
Rainwater harvesting reduces the need to use potable water and has been included in our management offices at Quad 5 in The District, the domestic terminal, Pier A at the international terminal and the development of Pier B at the international terminal.
Approximately 12,000m3 of rainwater can be collected each year and will be used in toilet cisterns or cooling towers in air conditioning systems.
Grey and black water recycling
To date no developments on airport have included grey or black water recycling but these are being investigated as we look at a more integrated approach to water and waste water management.