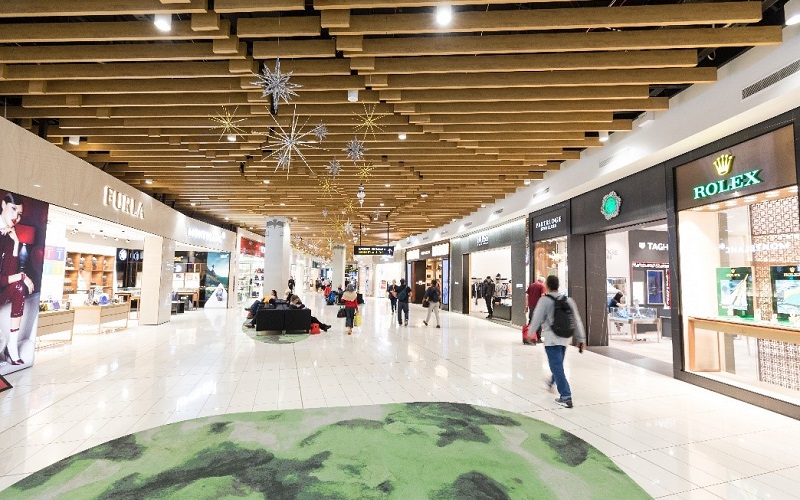 The upgrade of the international departures experience has progressed rapidly over the past few months.
Several new exciting luxury brand stores have opened as part of a new world-class passenger lounge area after security, bringing an enhanced passenger experience to New Zealand's main gateway to the world.
After security, travellers will be able to discover this new level of elegance and sophistication before boarding their departure flight.
"It's exciting to welcome several new sought after brands to our international shopping precinct," says Lucy Thomas, Auckland Airport Retail Manager.
"These new brands are part of the new retail high street which provides travellers with a curated mix of some of the world's favourite brands."
Hugo Boss, Michael Kors, Partridge Jewellers, Weekend Max Mara, Lacoste, Fossil, Furla, Mont Blanc, Coach, Tumi, Walker & Hall, Adidas and Kate Spade have all opened new stores recently.
Alongside these new retail stores, dining options have doubled with 13 new food and beverage outlets eventually opening to provide travellers with an outstanding selection of high-quality New Zealand and international dining options.