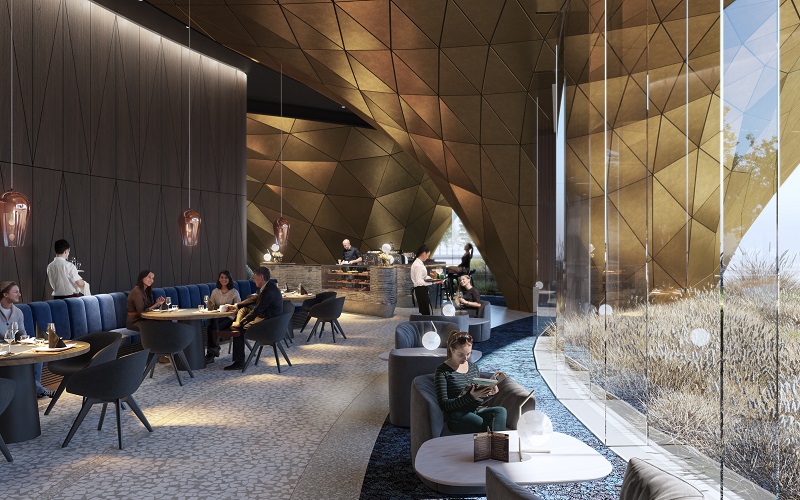 Underpinning the multiple airport projects around the international terminal is a set of enabling works that lay the groundwork for a successful build.
Completed ahead of schedule, the job of forming a new section of road, rerouting underground pipes and cables, together with clearing the hotel site and running out utility networks to service the Pullman Hotel has wrapped up.
Drivers coming through the international terminal forecourt over the past couple of months will have noticed the construction zone to the side of the Novotel and an altered path for traffic leaving the terminal.
This six-month long project not only laid the groundwork for the hotel build, it also put in place the utilities network to support the future expansion of the international terminal arrivals area.
Bob Eadie, development manager, Airport Development and Delivery, says the enabling works have been a great success, not only in providing the stepping stone for the continuing development of the airport but in delivering a complex, multi-site project without interrupting service to our customers and precinct users.
"It's been great to work with a project team committed to providing reliability and delivering what it says on the side of the tin. From the designers to the guys manning the stop/go signs, they've been dedicated to delivering this project ahead of schedule."
Construction of a bigger international arrivals area is set to kick off early in 2020, meaning both sides of the road will be a hive of activity for several years.
The enabling works project is also giving drivers the first hint of the new terminal exit road.
A short section of what will become the one-way loop road sweeping past the international terminal, through a new pick-up/drop-off zone, is now in place.
Right on target
Road re-alignments and utilities relocation
Enables construction of five-star hotel
Completed three weeks ahead of schedule.