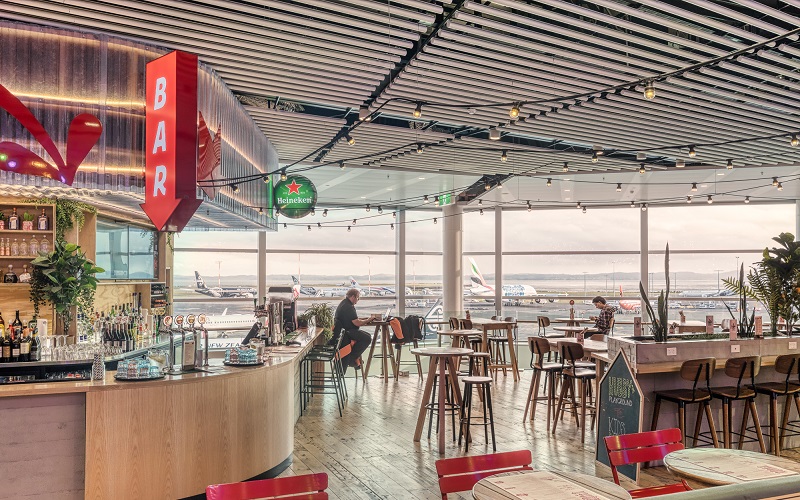 Global taste testers have been giving the international terminal upgrade its share of rave reviews.
From taking out top honours at the 2019 Airport Food & Beverage (FAB) Awards in Dallas, to pizza operator 400 Gradi being crowned best pizzeria in Oceania, the new look restaurant precinct is catching the eye of judges around the world.
According to the FAB judges, who are tasked with assessing the best and most innovative concepts in travel related food and beverage around the world, it was not only the international terminal's eclectic mix of high quality outlets, but transformation borne out of our refusal to accept the standard, old and outdated, mass airport dining options that clinched the supreme title.
Martin Moodie, Founder & Chairman of The Moodie Davitt Report and organiser of the annual FAB Awards, said Auckland Airport's overall success – and those of its individual operators – was particularly notable in the face of white-hot international competition, including some of the world's most renowned airports, ones known for their outstanding food & beverage offers, such as Dubai International, Singapore Changi and Hong Kong International.
Richard Barker, General Manager Retail & Commercial at Auckland Airport describes the FAB Awards as the industry's global food and beverage "Olympics".
"Auckland Airport was competing with very high-profile global airports and we are absolutely delighted to have been recognised for our approach to creating an airport dining offer that Kiwis can be proud of," says Richard.
In other award news, for the second year in a row 400 Gradi, whose only New Zealand pizzeria is at Auckland Airport's international terminal, took out the title of best pizzeria in Oceania at the 50 Top Pizza Gala in Naples, Italy, in July.
Thousands of pizzerias from Italy and around the world vie for the award, with a secret evaluation deciding the top 50.
"As Auckland Airport continues to grow New Zealand's flight connections to the world, we are striving to deliver a quality experience for every customer that passes through our doors," says Richard.