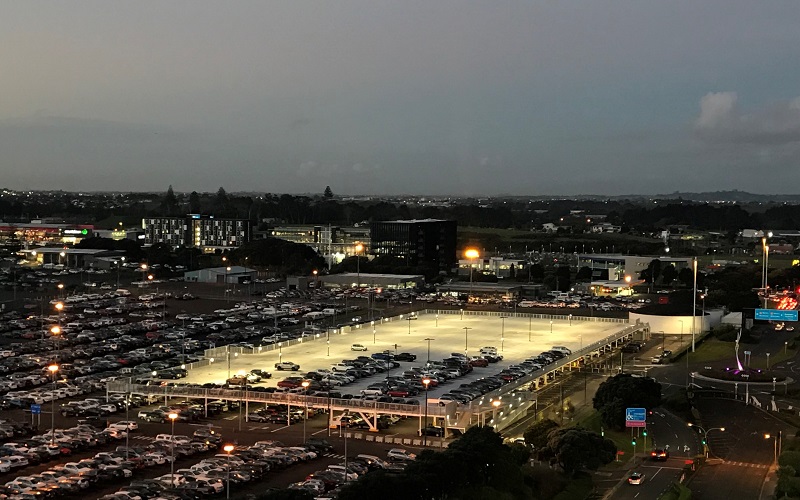 As New Zealand families took off for the July school holidays Auckland Airport's newest car park opened for business.
Taking nine months to build, the double-storey car park at the front of Car park E added 1,000 parking spaces just ahead of the holiday period.
The new car park complements a new valet storage area on Nixon Rd. The first stage has been built with a neighbouring valet car park set to be complete in November. When finished the two new car parks will add 1,200 spaces for our valet parking customers.
"Adding more car parking capacity now makes it easier when we begin planned construction in and around the international terminal," says Troy Lineen, Manager – Transport.
Car park C, next to the Novotel, recently closed to make way for construction of the five-star Pullman Hotel.
Auckland Airport is planning to build a 3,500-bay multi-storey car park and pick-up/drop-off area connected to the international terminal through a large public concourse. Still in the design phase, this car park will be built in what is currently Car park A, directly in front of the terminal.
"As the airport transforms, we'll continue to provide a range of car parking options – from Park & Ride through to valet parking – for the thousands of people, including staff, who come to the airport each day," says Troy.