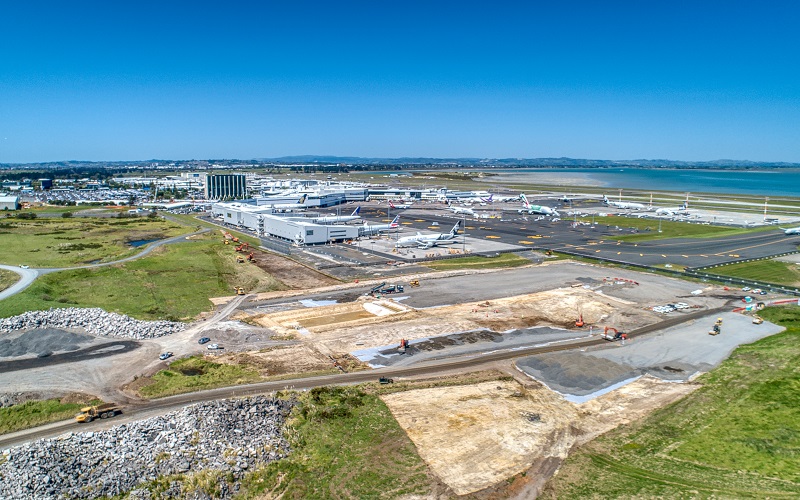 The expansion of Auckland Airport's airfield is well underway, with 25 hectares of land at the north-western end of the runway being dug out, with a heavy, bulging cover of aggregate laid over the top.
The pressure of the top layer will ultimately produce a solid base upon which future taxiways can be built.
The river-bed alluvial ground – featuring layers of clay and even peat – is unsuitable for roading and tarmac. For development of the remote stands and taxiway extensions, the project team has dug down to the sub-grade layer, which can be up to 2m deep, and overfilled with compacted rock.
Project Manager, Wayne de Ruiter, says the area would be left beneath a contoured covering of aggregate for six months.
"Then we'll strip the overfill, dig a little deeper and begin work on the strong surface we need.
"And, like so many airfield projects, we need to do all this while maintaining road access, water pipes and electricity lines – all without interrupting airport operations."
Enabling works have seen around 4,000 tonnes of aggregate material being trucked on to the site daily in recent months. One-and-a-half kilometres of 10m wide access road has been laid for movement of materials.
Wayne says once the top layer was scraped back in mid-2020, work will begin on the new surface.