We understand that waste should be treated as a resource. Waste to landfill is a waste of resources and land, and contributes to our carbon footprint. Waste management at Auckland Airport is also particularly important in terms of protecting New Zealand's biosecurity.
We focus our efforts on two key areas – reducing waste in our terminals, and working with our partners to reduce waste from inbound aircraft.
We set a goal of reducing waste to landfill by 20 per cent per passenger by 2020 from the 2012 baseline. As we draw to the end of our target period, we can see that our early progress was strong, particularly due to the establishment of the Transitional Waste Facility to help divert waste from landfill.
We launched our waste minimisation plan in 2013, to support achieving our target.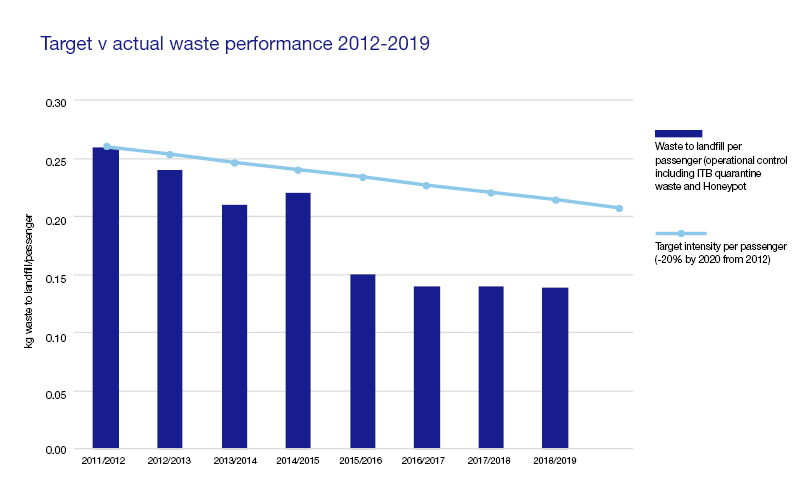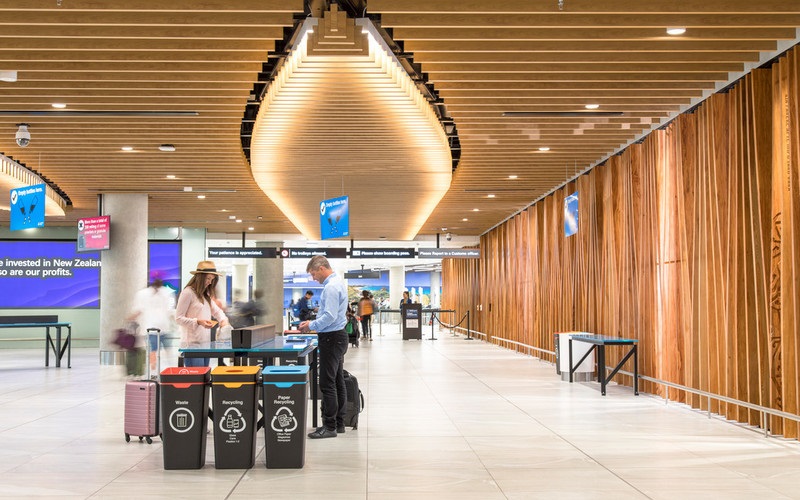 Managing waste in our terminals
In late 2019 we commenced the next step in our work with our terminal retail tenants to improve their sustainability efforts. With an initial focus on waste, Auckland Airport and our terminal tenants have committed to reducing reliance on single-use items, improving recycling rates and removing waste by leveraging our supply chain relationships.
We are also investigating full back-of-house sculleries so food and beverage outlets can reuse crockery and cutlery instead of supplying single-use packaging and utensils.
Managing aircraft cabin waste
With our airline partners, the Ministry for Primary Industries and ground handling agents, we have set up our transitional waste facility to manage aircraft cabin waste. In FY19 the transitional waste facility allowed 39% of the waste generated on international flights to be diverted from landfill.

Quarantine waste is the waste generated 'airside' (beyond immigration and customs, including on aircraft). It poses biosecurity risks and is steam-sterilised by Interwaste, a specialist provider.