We are excited to bring you the following speakers this year, view their profiles below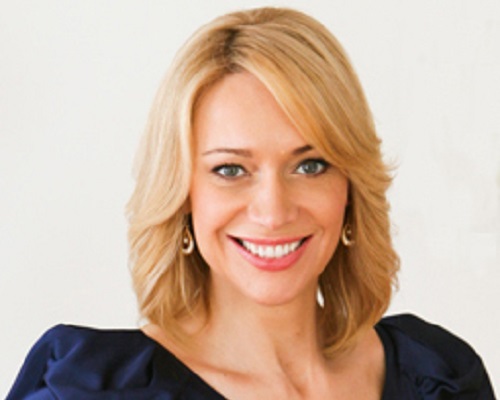 Ali Mau
MC
With more than 20 years at the top of the Television news and current affairs in New Zealand, Ali Mau is one of the country's most recognized and respected faces. In two decades at TVNZ, Ali hosted shows across the spectrum including Newsnight, Breakfast, One News At Six, Fair Go and Seven Sharp.

A move to radio in 2014 was equally successful; Ali held one of New Zealand radio's key current affairs roles as Host of RadioLive Drive, a role that displayed Ali's extraordinary talents as an interviewer, as well as her ability to"think on her feet" and react naturally to all manner of situations.
She has become highly sought after as a keynote speaker on Diversity and Inclusion, for corporate conferences and team gatherings.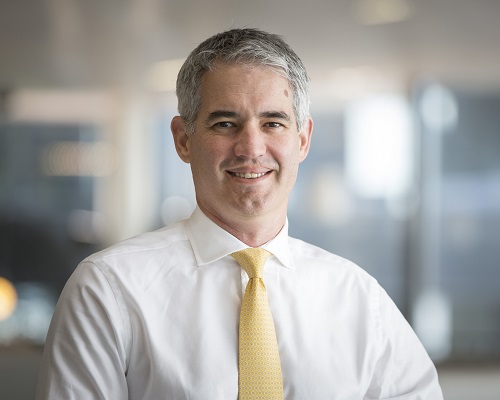 Adrian Littlewood
Chief Executive, Auckland Airport
Adrian Littlewood joined Auckland Airport in 2009 and has been the Chief Executive since 2012. Prior to his appointment as Chief Executive, Adrian was the company's General Manager of Retail and Commercial. Earlier in his professional career, Adrian worked in strategy, product and marketing management roles at Telecom New Zealand, was a management consultant in the United Kingdom and worked as a corporate lawyer for Bell Gully in New Zealand and Baker & McKenzie in the United Kingdom.

Adrian is currently the New Zealand Chair of the Australia New Zealand Leadership Forum, focusing on bilateral policy development that enhances business and trade between the two countries. Adrian is also a member of the Executive Committee of the New Zealand Airports Association, a Director of the New Zealand tourism industry peak group, and a former Director of North Queensland Airports Limited in Australia.

Adrian holds a BA/LLB from University of Auckland and he attended the 2012 Stanford Executive Programme at Stanford University.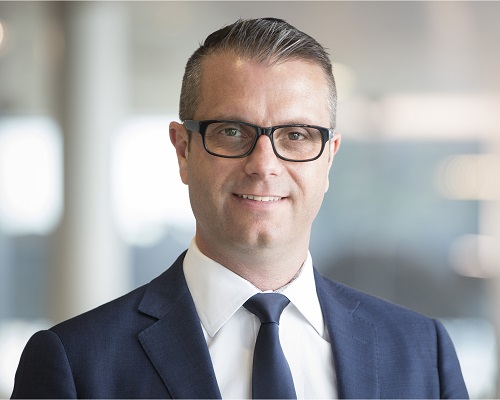 Scott Tasker
General Manager Aeronautical Commercial, Auckland Airport, BSc (Technology)
Scott Tasker leads Auckland Airport's aeronautical commercial team, focusing on sustainably growing our airline capacity, improving route connectivity and increasing passenger volumes. Scott has more than 20 years' experience in the travel industry, both in New Zealand and the United Kingdom, and has held a number of roles in airline sales, marketing and management with Emirates and Lufthansa. Prior to joining Auckland Airport, Scott held leadership positions in the travel insurance industry with Cover-More Travel Insurance and the Healix Assistance Group. He joined Auckland Airport in February 2015.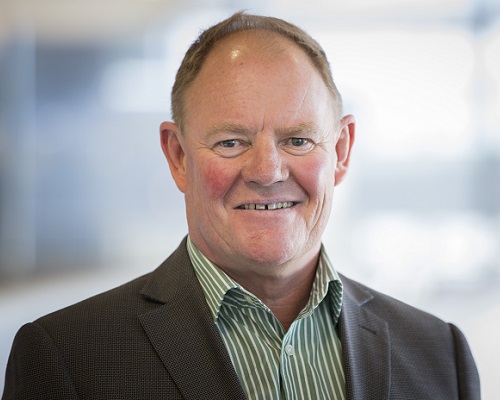 Mark Frood
International Market Development Manager, Auckland Airport
Mark Frood has over 20 years experience in the New Zealand and International Tourism marketing and development. Joining Auckland Airport in 2012 his is role is International Market Development Manager for Auckland International Airport Limited. This role is focused on growing key Asian tourist markets and building enduring profitable business partnerships within these countries and airlines.
Mark has considerable Asian experience having lived in Shanghai, China for 5 years (2007 - 2012) where he was the General Manager Asia for Tourism New Zealand, a role encompassing the markets of China, Korea, Taiwan, Japan, South East Asia and India.
Mark has an MBA from Massey University.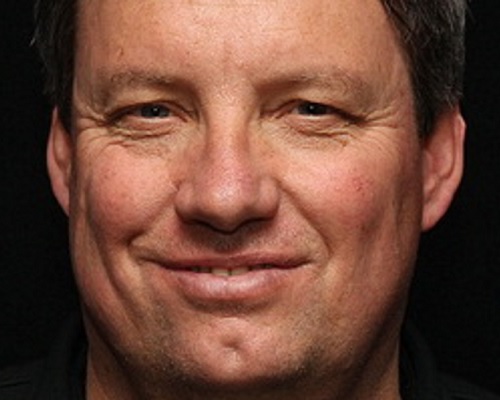 Martin Snedden
Martin is the former CEO of Duco Promotions Limited. Duco's strong event portfolio includes the Dick Smith NRL Auckland Nines and the KFC Fight For Life as well as management of New Zealand's rising boxing star Joseph Parker.
He is currently a director of both New Zealand Cricket (NZC) and also of Auckland World Masters Games 2017.
Throughout 2014, as a director of the International Cricket Council (ICC), Martin was closely involved in the ICC's reorganisation of the governance of international cricket and the re-shaping of cricket's Future Tours programme. This role also saw Martin leading the winning New Zealand/Australian bid for the 2015 ICC World Cup.
As CEO of the Tourism Industry Association, he led our tourism industry through the creation of 'Tourism 2025', a framework to provide New Zealand's number two-ranked export earning industry with a confident sense of strategic direction through the next decade.
Between 2007 and 2011, he was CEO of Rugby New Zealand 2011 Ltd, the company responsible for staging the extremely successful Rugby World Cup 2011. His book, a personal account of this RWC experience, A Stadium of Four Million was published in 2012.
Between 2001 and 2007, as CEO Martin headed NZC during a tumultuous period punctuated by issues relating to terrorism, politics and player contract negotiations, a period where the BLACKCAPS (New Zealand cricket team) consistently ranked high in both tests and one day internationals. He led the successful joint NZC / Cricket Australia bid for the rights to host Cricket World Cup 2015.
During his own playing days he represented the BLACKCAPS between 1980 and 1990, playing 25 tests and 93 one day internationals including playing in the infamous 'underarm' match against Australia.
Prior to his role of CEO of NZC, Martin practised as a lawyer, including 11 years as a partner of an Auckland law firm. In January 2012, he was made a Companion of the New Zealand Order of Merit.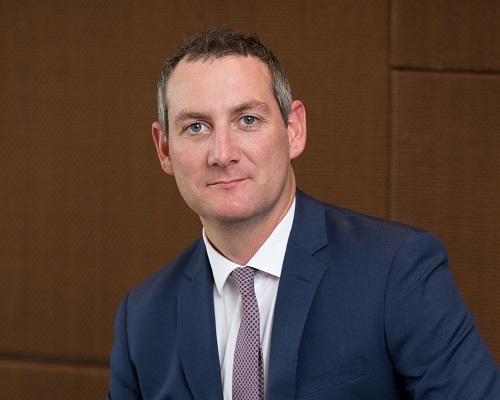 Marty Kerr
Country Manager, Visa New Zealand and South Pacific
New Zealander, Marty Kerr, is Visa Country Manager, New Zealand & South Pacific.
Marty has been with Visa for five years. His most recent role at Visa was Head of Client Relationship Management and Business Development, leading the team that focuses on supporting banks and financial institutions in the market every day.
Marty has a breadth of experience and knowledge of the New Zealand and South Pacific markets. He has more than 15 years' experience in financial services across business development, strategy and client relationship management, and has spent time with American Express GNS (United Kingdom and Switzerland), Lloyds TSB (United Kingdom) and IAG and NZ Post (New Zealand).
Specialist areas for Marty in the sector include payment technology innovation and card issuing management, and he is particularly interested in development of payments via mobile devices.
He was awarded a Bachelor's Degree in marketing and communications management by Massey University in 1999.
Outside of work, Marty hails from Palmerston North and lives in Auckland with his wife and three young daughters. His interests include watching and playing cricket, rugby and golf, all of which take a back seat to his full time job as a family man.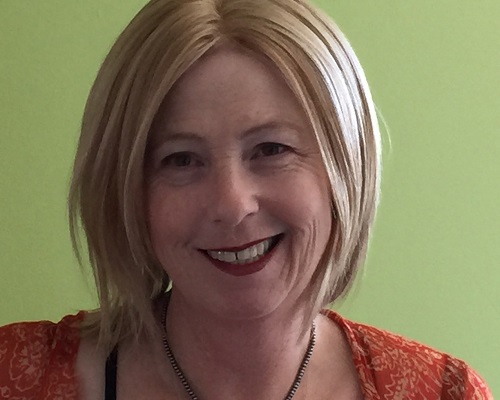 Louise Beard
Forward HQ
Louise has over 20 years' experience in research and strategic planning across a range of sectors – tourism, primary sector, FMCG and services marketing. As the partner and director of Forward Insight & Strategy, Louise invests her time in supporting the growth and development of New Zealand businesses.
Louise had have extensive involvement in the tourism sector understanding the needs of visitors from multiple markets throughout Asia, with particular focus on China and India. This has provided pragmatic direction for brand product and communication development.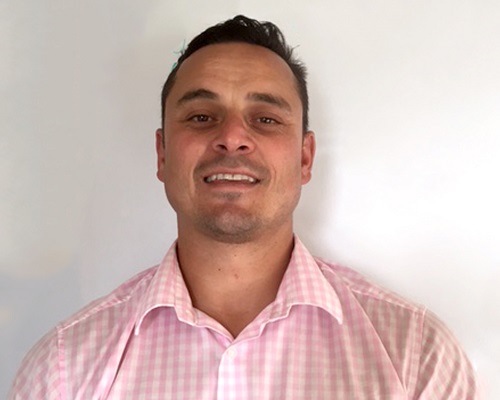 Jamie Cook
Business Development Tourism and Events, Ngati Whatua Orakei
Jamie is a descendent of Ngati Whatua Orakei, whom previous to joining the events and tourism team worked for the Iwi in a contractor position delivering various projects from language revitalisation to government partnership projects. Jamie has experience in business development as a business owner and several management position. He is passionate about Iwi development and the massive potential in tourism for Ngāti Whātua Ōrākei over the next 5 – 150 years.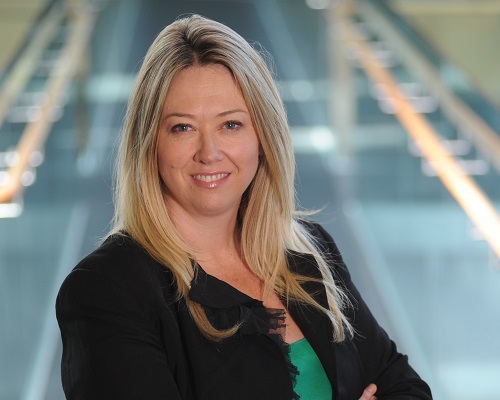 Jo Allison
Chief Operating Officer, Tourism Holdings Ltd
Joining thl in December 2015, Jo leads all current business operations and revenue lines, ensuring the development and delivery of the strategic business & operations plans; and being accountable for the customer experience. Jo was previously Chief Operating Officer of Spark Digital's (formerly Gen-i) services division, was Acting CEO of Gen-i and held numerous marketing, operations and strategy leadership positions within the Spark Group (formerly Telecom) over an 18-year period. Jo left Telecom briefly in the late 1990s to gain experience overseas and was responsible for business customer services at Telewest plc (now Virgin Media) in London for four years. Jo plays an active role in mentoring young women; she was one of 16 New Zealand participants in the 2011 Global Women in Leadership programme. She is also a director of Kiwi Expat Association New Zealand (KEA). Jo holds a Bachelor of Arts Degree (BA) in Economics and Psychology from the University of Auckland.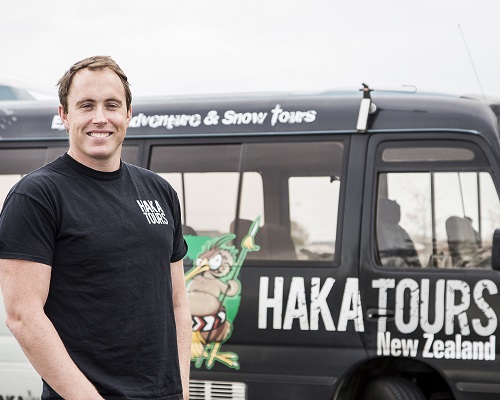 Ryan Sanders
Founder, Haka Tours
In 2007, Ryan started Haka Tours with no tourism experience but a desire to break away from the corporate world and to work in an industry he could be truly passionate in. With a business model going direct to the consumer online and bypassing the traditional travel agency and wholesaler market, Haka Tours slowly gained traction and expanded its adventure tour range to include guided snow tours and mountain bike tours. 9 years later, the wider Haka Tourism Group includes a growing nationwide chain of up-market hostels, Haka Lodges, an international educational brand, Haka Educational Tours and a competitor they purchased based in Wanaka, NZ Snow Tours.
The Haka Tourism Group see themselves as much as a digital marketing company as they do a travel company and has won many prestigious awards including a National Innovation Award and Auckland Business Award for marketing and multiple National Tourism Awards. With a strategy firmly based on niche tourism products backed by a shared service business model, the Haka Tourism Group aims to be on the most widely recognised and respected tourism brands in Australasia.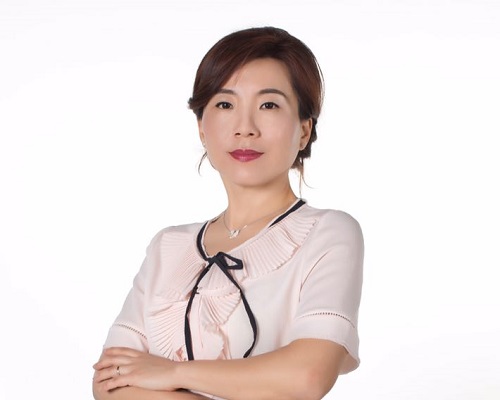 Lisa Li
China Travel Service, Managing Director
Lisa Li was born in northwest China's Qinghai Province and grew up in Xian where she was awarded a degree from Shaanxi Normal University and commenced her career with China Travel Service. She moved to New Zealand in 1998 and attended University of Auckland, where she gained her Master of International Business.
Lisa was asked to open the New Zealand overseas branch of China Travel Service in 2000, originally to handle ground arrangements for inbound Chinese visitors; as well as outbound travel requirements for New Zealand travelers, shortly after New Zealand was awarded ADS status. The company also provides expertise in inbound and outbound business delegations.
The company has grown to become one of the premier China specialists. Lisa signed a MOU for CTS as the Chinese government's tourism representative in New Zealand and witnessed the signing of the historic Free Trade Agreement, with tourism being included in the FTA. She also secured tickets for the Opening Day of the World Expo 2010 in Shanghai to showcase a New Zealand Tourism Seminar when China Travel Service (NZ) Ltd was the first to utilise the New Zealand Pavilion to entertain top Asian agencies with Kiwi hospitality.
Lisa is very active in Auckland's business and Chinese community, serving as Secretary General of the China Chamber of Commerce in New Zealand as a founding member. She is frequently acknowledged for her contributions to bilateral business development; such as being selected from a number of Chinese business leaders as the "Best Relationship Builder" in China Business. Lisa is active in Tourism New Zealand initiatives and governance which has lead to her selection in the distinguished NZ Asian Leaders group.
China Travel Service (NZ) Ltd. had the distinction of being awarded the Number 1 CTS Overseas Branch for the past few years, which Lisa graciously accepted on behalf of her NZ team at the annual CTS Management Meeting in Beijing.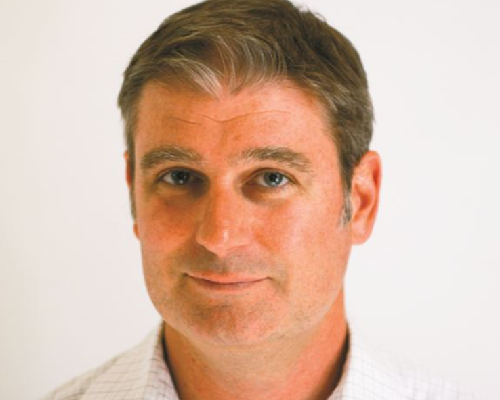 Darren Wright
General Manager, Product, Advertising and Customer Experience, Flight Centre Travel Group
Started in Travel 21 years ago with a background in aviation including Virgin, AirAsia and Scoot airlines. Has lived in Malaysia, and Singapore and recently joined Flight Centre to drive the challenge of delivering a multi-channel strategy for the leisure brands.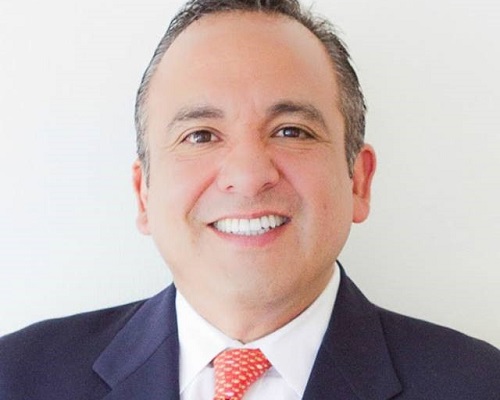 Mario Santander
Country Manager New Zealand, American Airlines
Mario was appointed American Airlines Country Manager, New Zealand in June 2016. He has more than ten years' experience working for American Airlines, most recently in the role of Senior Manager Strategic Partnerships during which he was instrumental in managing and developing partnerships with third party brands, such as Uber and Cadillac, to support American Airlines' commercial marketing strategies. The successful integration of these brands created a more seamless and enjoyable travel experience for American Airlines customers.
In addition, through previous management roles, Mario brings with him a vast knowledge of American Airlines business relationships, and experience in Sales/Marketing, revenue management, international pricing and strategic partnerships.
Mario earned his MBA in International Business at Saint Louis University in St. Louis, Missouri, and his Master of Management at the University of Dallas. In addition to English, Mario is business fluent in his native Spanish and conversational in Italian.
As a permanent resident of New Zealand, having lived in Auckland for three years previously, Mario is also intimately familiar with the local business climate and culture. Mario has relocated from Dallas, Texas to Auckland to lead the American Airlines team in New Zealand.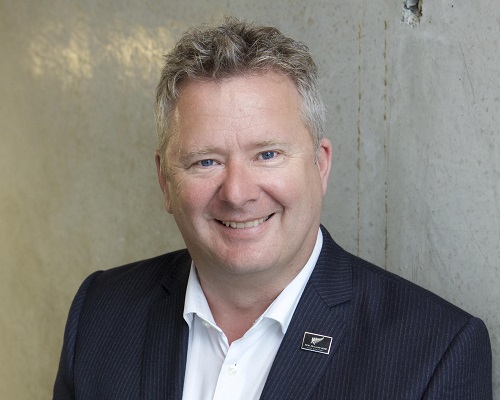 Chris Yorke
Global Marketing Director, New Zealand Winegrowers
Chris Yorke is the Global Marketing Direct of New Zealand Winegrowers, the body that represents all 700 wineries and 850 grape growers in NZ.
His first press release was for $300 million of exports; 12 years later exports have exceeded $1.6 billion and NZ wines are now the third highest imported wines into the USA by value behind Italy and France and ahead of Australia.
As more visitors head to NZ to enjoy wine experiences (around 1 in 5), NZ Winegrowers is keen to work more in the tourism space to connect our visitors to the great wine experiences around the country. This is also good for NZ as wine visitors stay longer, spend more and visit our Regions.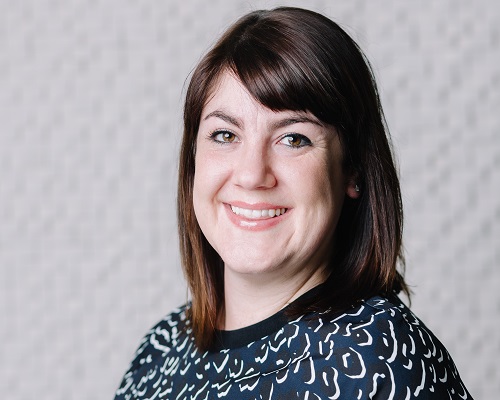 Delaney Collings
Group Digital Director, PHD Media
Delaney has over 15 years of media agency experience, and has been in a specialist Digital role for the last 12 years.
Delaney started her media career in New Zealand, working as a traditional media Planner/Buyer across a wide range of clients from Peugeot, IAG, SC Johnson to Coca Cola and L'Oreal. After three years, Delaney went to London for her OE.
The move to London brought about a shift from traditional media planning to digital. While in London Delaney worked her way up from Planner to Digital Director, ultimately managing the Digital planning team for Optimedia. Delaney looked after strategic planning on the likes of British Telecom, Qantas, BMW, Toyota and eOne Entertainment.
Returning from London in 2012, Delaney started at PHD where she has worked across a range of clients including ANZ, NZ Lotteries, Unilever and more recently Sanitarium, Genesis Energy, Farmers and Auckland Airport.
Delaney's experience across a broad range of clients has given her an in depth understanding of both brand and direct response planning and implementation. Delaney has a real enthusiasm for digital media, and the ever-changing technology and measurability it offers her clients business.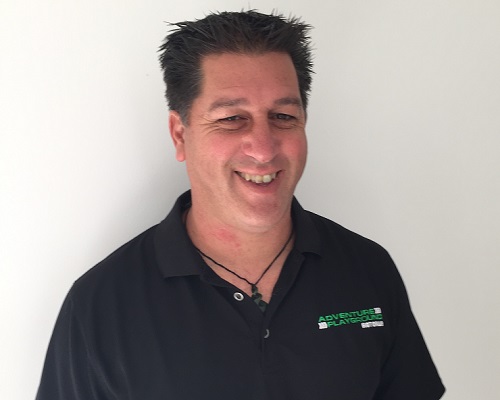 Steve Roberts
Founder, Adventure Playground Rotorua
Steve Roberts started in the Tourism Industry five years ago with two quad bikes and a hillside on a main road into Rotorua.
The journey since then has seen a focus on investing in technology, developing seamless processes, to create enjoyable and memorable experiences for all visitors.