Spreading a little Christmas cheer to communities across New Zealand
Please help us spread a little Christmas cheer this December!
For the twelfth year in a row, we're giving twelve charities across the greater Auckland region a grant as part of our Twelve Days of Christmas community giving programme. This year, we'll be distributing $12,000 to each recipient. We'd love to hear from charities working in these areas: educating people, helping people into employment and protecting the environment.
We'll also help these charities spread the word about the great work they do. For twelve days leading up to Christmas Eve, The New Zealand Herald will profile each charity and explain how they'll use their Twelve Days of Christmas grant to support their work.
These grants are part of Auckland Airport's annual community giving programme.
Thank you to our generous travellers
Thanks to the hundreds of thousands of travellers who placed currency into collection globes around our international and domestic terminals this year. This is the twelfth year this money has been made available to registered charities.
Charities eligible to apply for these grants
We welcome applications from New Zealand-registered charities that:
benefit communities or the environment across the greater Auckland region. (If you are a national charity you must be active in the Auckland region.)
are involved in one of the areas we focus on as a socially responsible business: educating people, helping people into employment and protecting the environment.
Terms and conditions
Please read these terms and conditions before you apply.
Application form
Please apply here: Twelve Days of Christmas application form.
Dates
Tuesday 29 October - Applications open
Tuesday 12 November - Applications close
Late November - We will advise charities whether they have been successful
Mid-December to Christmas Eve - The New Zealand Herald will profile the successful charities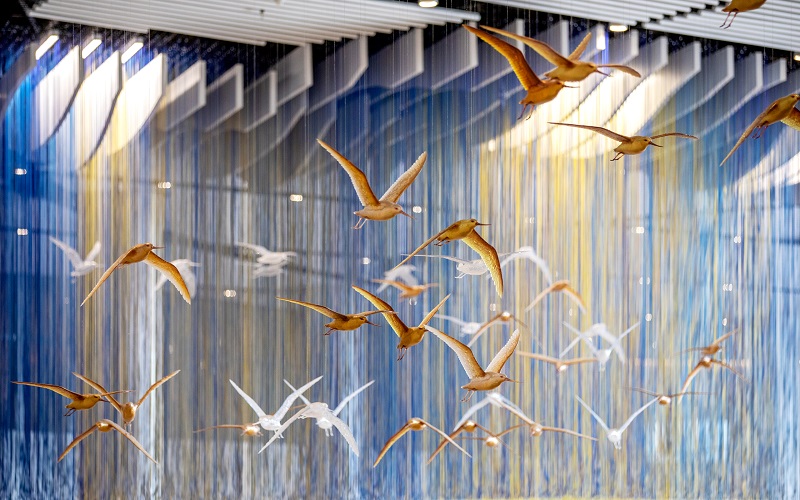 Annual Report 2019
Auckland Airport FY19 Annual Results; positive year as we progress our infrastructure development programme
---
Find out more