Being a sustainable business matters
We are committed to making a positive contribution through our business activities, operating in a way that creates enduring value for New Zealand socially, culturally, environmentally and economically.
Our aspiration is to create natural, social, cultural and wider economic value at the same rate as direct economic value.
We have set key strategies to help us achieve these aspirations:
Enhance our natural environment - we acknowledge our industry has significant environmental impacts. We will work with our partners to reduce negative impacts, and seek to increase the natural capital of our hub, while creating a business that is resilient to climate change and other natural stresses and shocks.
Empower and enhance our community - we will utilise our unique position to create opportunities for our local community in education and in gaining meaningful employment. We will consider options to enhance sustainability and liveability locally as part of the development of our hub.
Governance and leadership - we will deliver on our aspiration through strong leadership, and governance frameworks that support identifying, and acting on, non-financial risk and opportunity. We will continue our proud history of non-financial disclosure, and tailor our reporting to meet the needs of our stakeholders.
---
Where we focus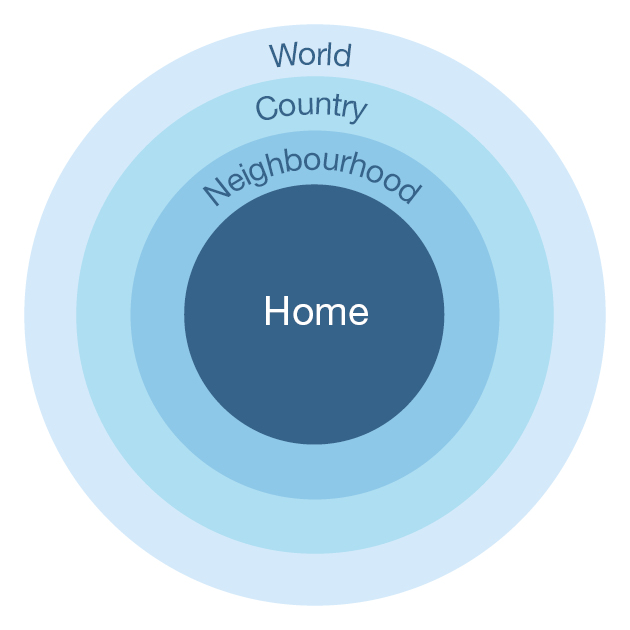 Four communities of interest
We have identified four 'communities' that we engage with and contribute to, and we have set an aspiration for each:
At home (our employees, customers and tenants) – we want to be an employer of choice, offer customers true hospitality: manaakitanga, and create a vibrant business hub
In our neighbourhood (South Auckland) – we want to be a good neighbour that creates positive environmental, social, cultural and wider economic outcomes in our adjacent communities
In our country we want to be a great New Zealand business that leads the way in transforming our business model to create non-financial value, as well as direct economic value for our shareholders
Around the world we want to be a good global citizen that our peers look to for leading practice, and that investors seek out based on our financial performance, risk management and the creation of long-term value
---
What we focus on
Ten material issues
In 2013 we identified ten material issues which we need to manage well, as risks and opportunities, in order to be a responsible business. We reconfirmed these issues in 2016 and 2018, based on feedback from our stakeholders.
The issues cover the environmental, social, cultural, and economic impacts of our activities. We are undertaking a materiality assessment as we develop our long-term sustainability strategy over 2020. We will present the results of this assessment in our next report.
Our material issues, and sustainability strategies, align with the objectives of the United Nations' Sustainable Development Goals. The goals that we can contribute the most to are: