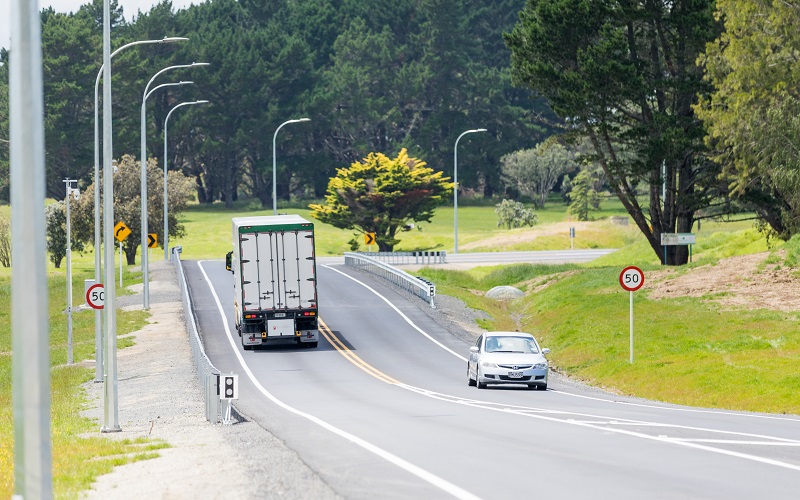 Getting to and from the airport is an important part of everyone's journey and over the past year we've completed several projects to improve the performance of our road network.
The good news is this work certainly paid off over the busy summer months, which is traditionally the peak period for air travel and a busy time on our road network for people who work here as well as travellers.
Overall, travellers and workers all had better journey times on our roads during the 2018 summer compared with 2017. Vehicle volumes increased by 5.5% (or 4,250 more vehicles per day compared with the same period a year prior) yet at peak travel times the average road journey time was 30% shorter compared with the previous year.
Note: Timing is based on the time it takes for a vehicle to travel the distance from either Bader Drive in the north or the beginning of SH20B in the south to the domestic terminal, or the reverse of this trip.
We also had at least nine days where the total number of vehicle movements was approximately 95,000. This is a significant increase on the year prior, when the busiest day peaked at just over 90,000 vehicle movements.
What's helped improve our road network performance is the completion of several initiatives in 2018.
These included:
Completion of Landing Drive intersection and SH20A corridor,
Completion of Nixon Road, which allows non-terminal southbound traffic to bypass core roads into and out of our terminals,
Reduction of heavy vehicles on our core network by up to 85%, through use of the Nixon Road bypass,
Introduction of a T2 (transit) lane along Tom Pearce Drive,
Enhancements of the roundabout at Puhunui Road to create better flow through of vehicles connecting to Tom Pearce Drive and Hape Drive.
The combination of these initiatives means traffic flows have been improved and the whole airport system has benefitted. In addition, these initiatives also add to the ability to get traffic moving again after accidents or vehicle breakdowns.
We also ran our first Public Transport Challenge in December for people who work at the airport. We developed a campaign to encourage people to take public transport for three weeks and we're using this feedback to help with future planning around public transport.