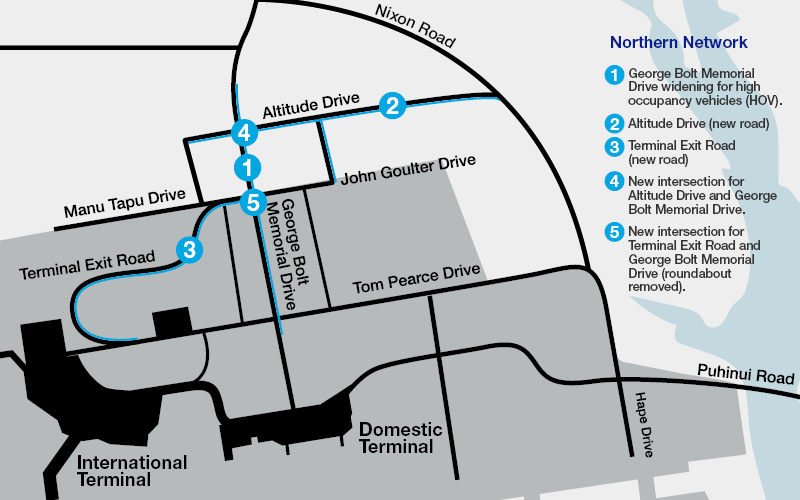 It's going to be a busy year on the roads around our airport.
We have started a programme of significant improvements to our roading network to ultimately provide better customer journeys. This is critical work to support the projected growth at the airport, and the wider airport development programme.
At the northern entry to the airport there are several roading projects which are currently in procurement stage. Commonly referred to as the "Northern Network" these projects aim to build capacity and resiliency along the core spine of our roading system.
These projects include the widening of certain roads; upgrades to, and new, intersections; establishing Altitude Drive which provides for northbound and southbound travel off the main George Bolt Memorial Drive and Tom Pearce Drive arterial roads; and a new exit road for the integrated terminal.
Roadworks are expected to start in the second half of this year and be completed in 2021.