Adrian Littlewood - CE, Auckland Airport
Thank you to all those who attended the International Travel Summit 2018
Date: Monday 7 May 2018
Location: The Glenroy Auditorium, Dunedin Centre, The Octagon, Dunedin
2018 was the sixth year that Auckland Airport brought together travel and tourism industry leaders from throughout New Zealand to participate in an International Travel Summit. The event was an opportunity to participate in a forum on topics that are of critical importance to the tourism sector.
This year's summit focused on the challenge of unlocking New Zealand's year-round visitor demand.
New Zealand's tourism industry is significantly exceeding growth forecasts made only a few years ago and is now New Zealand's top export sector. With this unprecedented growth it is important our tourism sector adjusts quickly to ensure we can sustain this expansion and at the same time maintain the quality of our tourism products. This year's topic was timely given the substantial growth in the number of passengers and airlines servicing Auckland and the challenges that this represents in terms of spreading visitor demand over winter months and throughout areas that have capacity to manage more visitors to their regions.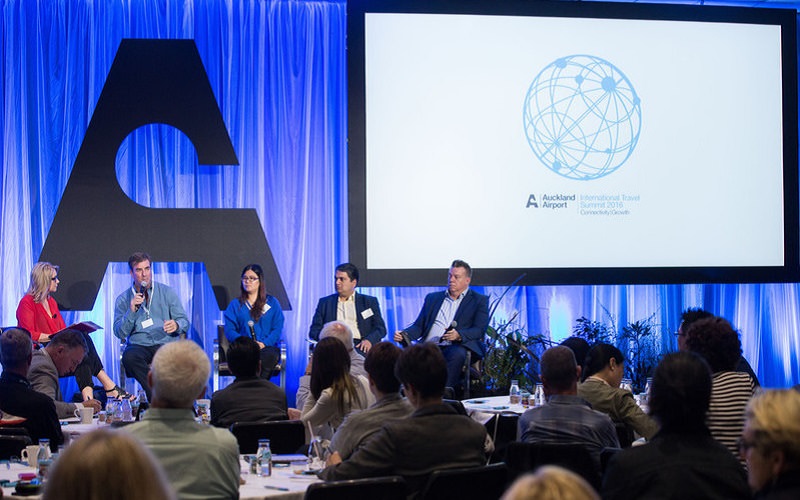 Previous Summits
This is the 6th consecutive year that Auckland Airport has hosted a travel forum, bringing together key tourism leaders from round the country that has been the platform to gain insights on the changing face of the airline, travel and tourism sector, with a focus on New Zealand's opportunity to grow and prosper through global connectivity.