03 June 2013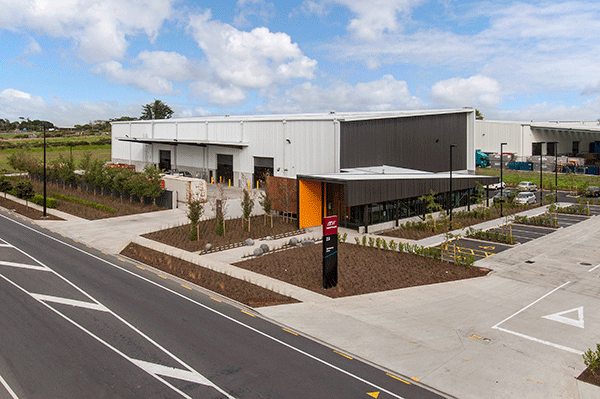 The Landing Precinct has welcomed its newest tenant with the arrival of ITW Industrial Packaging.
The company is one of several diverse local businesses comprising the New Zealand division of Illinois Tool Works Inc (ITW), a Fortune 200 global industrial manufacturer of value-added consumables and specialty equipment with related service businesses. ITW has been around for 100 years and employs 60,000 people in 58 countries around the world.
The brand new facility at 29 Verissimo Drive has a footprint of just over 5000sqm, including 2306sqm of warehouse space, a 235sqm canopy and 244sqm of offices, and officially became the business' new home in March of this year.
ITW business accountant Nigel Luck says the company was attracted to the Auckland Airport Business District by the increasing number of new high-quality buildings in the area,as well as the close proximity to the airport and its growing range of facilities.
"We're very pleased with our decision," he says.
Auckland Airport property manager Joel Buckingham welcomed ITW Industrial Packing to the Business District.
"ITW Industrial Packaging will be well placed in the expanding Landing Precinct, joining other warehousing and distribution companies such as CEVA Logistics, Toll Global Forwarding, Spazio Casa and Mercedes Benz. The connectivity to New Zealand's busiest transport hub, along with the functionality of the new building is the perfect fit for a growing company."