04 August 2013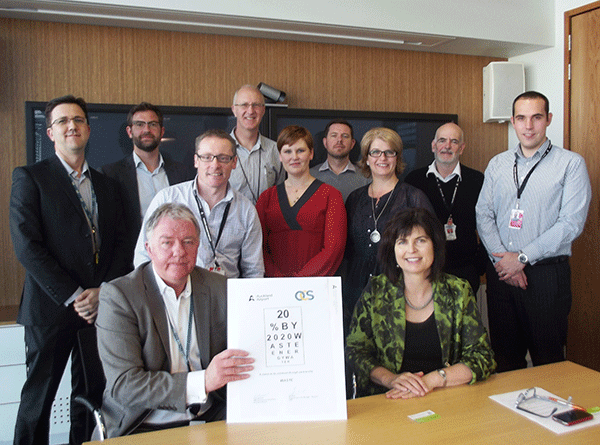 Auckland Airport launched its Waste Minimisation Plan last month, outlining the changes to be made over the next year as the company looks to reach a recycling rate in excess of 40 per cent by 2020.
The plan is the second sustainability plan to be released this year – the first was energy – and is the result of a two-year collaboration with OCS Wasteline.
Auckland Airport sustainability and environmental manager Martin Fryer says achieving the 2020 recycling goal involves working with Host Marriott, Ministry of Primary Industries, retailers, recycling companies and waste contractors.
"These relationships have been strengthened over the past 18 months through a working group with a real sense of purpose and spirit of cooperation."
Visible changes will be made at the international terminal, the airport's biggest source of waste, in order to improve waste segregation and recycling.
PICTURE: Judy Nicholl, Auckland Airport general manager of aeronautical operations, and Ian West, OCS Wasteline regional service manager northern, sign a commitment to the waste partnership, surrounded by a group of stakeholders.