04 March 2013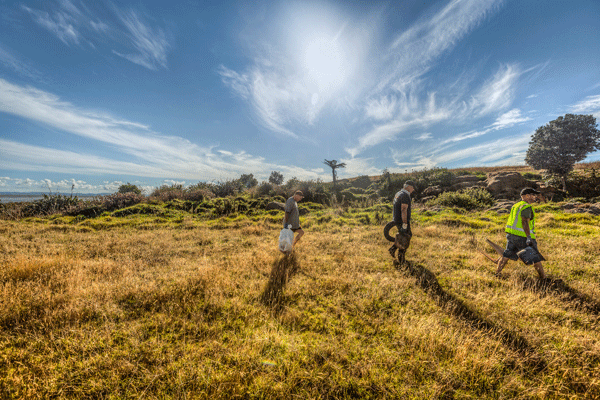 Around 45 Auckland Airport employees went outside their normal job description as they helped make the shoreline around Auckland Airport a cleaner place.
The Coastal Clean-up was held on February 12 and was the brainchild of Vaughn Chiplin.
"Each time I went down to the [AES] fire station to check our Marine Rescue vessels I kept seeing an amount of rubbish washing in from the Manukau Harbour and surrounding areas with the tide," Vaughn says. "I wanted to do something about it."
He took his idea to management and says the support he received from the company was overwhelming.
The effort targeted 4km of shoreline, much of which is hard to get to or is restricted access, but the AES hovercraft and volunteers with airside security passes took care of that. The volunteers focused largely on plastic rubbish, including plastic bags and balls that had floated in and got caught in the mangroves.
"It was fantastic to see everyone get involved," Vaughn says. "It didn't matter what area of the business they came from, they all put on their gumboots and dug right in."
The clean-up was such a success that the intention is to do it again next year.