29 September 2013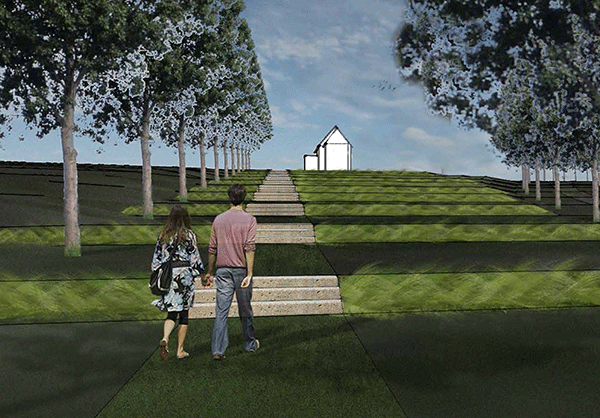 Walking around The District at Auckland Airport has just got a whole lot more pleasant, and it's not only because the weather is starting to perk up again.
The Esplanade is a newly completed pedestrian link between the Quad precinct and the Common precinct including connections to Abbeville, the Golf Course and the Marae.
Lined with liquid amber and pear blossom trees and planted with a mix of seasonal flowers, the Esplanade provides anyone who works in the District, as well as visitors, with access to yet another high quality amenity and the chance to enjoy the environment it has created.
"It gives people an opportunity to bump into others that they may not see all the time and provides another benefit to the people who work here," the airport's property projects manager, Steve Rossouw, says. "It's also about increasing the connectivity between the different businesses and facilities in the area."
The Esplanade starts from the end of John Goulter Drive and you can see a map of it at The District's Facebook page.