01 July 2013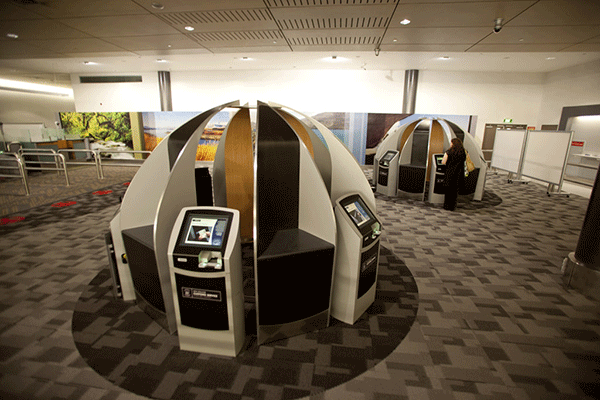 Seventy per cent of eligible New Zealand and Australian passport holders are using SmartGate on arrival and the new SmartGate Plus technology is set to push that number even higher.
NZ Customs' automated passenger processing system was introduced in 2009 and is currently in operation at Auckland, Wellington and Christchurch airports. Since its rollout almost 6 million people have used it when departing or arriving in New Zealand.
The next step is SmartGate Plus. The prototype is being tested at Air New Zealand's premiere departure check-in at Auckland Airport and was unveiled last month.
It uses face-on-the-fly technology to photograph the passenger as they approach the scanner and then match it to their passport, eliminating the kiosk and ticket part of the current process. The entire one-step process will take around nine seconds.