03 June 2013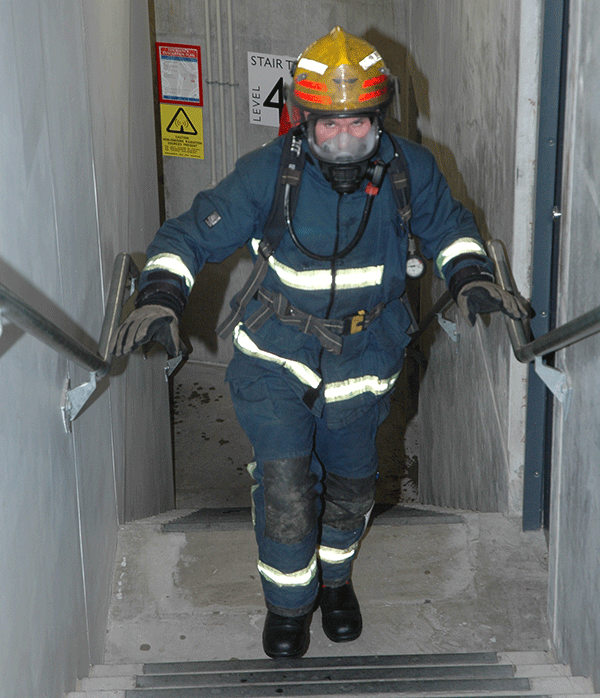 Just like the firefighters and ambitious corporate employees who headed up the Sky Tower's 1103 steps on May 10 and 11, the Stair Climb events themselves continue to build in leaps and bounds.
This year 550 firefighters from 140 brigades and stations, including 11 from Australia and the US, climbed the stairs while wearing 25kg of firefighting kit, raising a record $486,086. Almost $26,000 of that total was raised by the 24 Auckland Airport firefighters who took part, the most raised by any participating crew.
Two teams of airport staff also stood up to the plate as part of the corporate stair climb challenge the day before. That event raised over $116,000, almost double what it raised last year.
The money goes to Leukaemia and Blood Cancer New Zealand, an organisation that has been dedicated to supporting patients and their families living with leukaemia, lymphoma, myeloma and related blood conditions since 1977.
Auckland Airport Firefigther and founder of the Sky Tower Stair Climb, Tony Scott, says there was a massive amount of buy-in from the airport's firefighting team. "Between the number of guys running the stairs and the number helping me with organisation, pretty much everyone was involved. The guys really got into it."
As always, Tony says everyone who donated money or time to the effort deserves a big thank you for their help.
"Every year people ask what we're doing and when we tell them, they're very happy to donate."
Josh Harrison from the Otara station broke his own record by six seconds, getting to the top in eight minutes and 37 seconds.