02 September 2013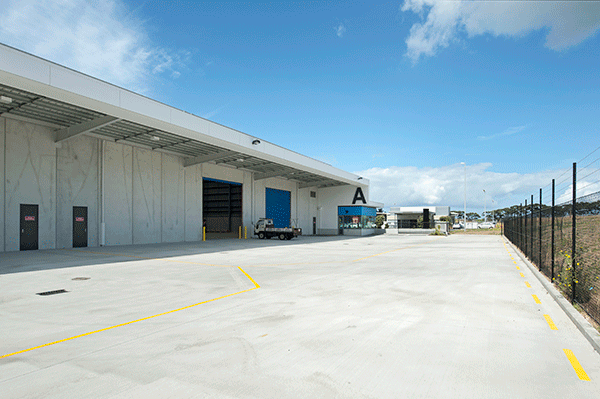 Auckland Airport's FLEX development has welcomed award-winning employer Overland Footwear Company – owner of iconic brands such as Overland, Mi Piaci and Merchant – as one of its newest tenant.
The company moved its distribution facility into 6 Percival Gull Place last month, taking on 1200m2 of warehouse space, 120m2 of office space and a 300m2 canopy.
Overland Footwear Company is a privately owned family business with 35 stores and 400 employees around the country and in 2012 it was named Overall Winner and Large Workplace winner at the Kenexa Best Workplaces Awards, titles based on feedback from staff via a confidential, external process.
Australasian logistics and operations manager Iain Taylor says Overland chose FLEX for a number of reasons including its proximity to their current suppliers, affordability and the percentage of office versus warehouse space.
"The high stud height is also a desired trait," he explains. "It enables a platform for future growth and expansion without having to relocate. The move has gone well and our introduction to the airport has been great. Over the next few months we will continue to refine our processes and ensure we get the most out of our great new home."