04 November 2013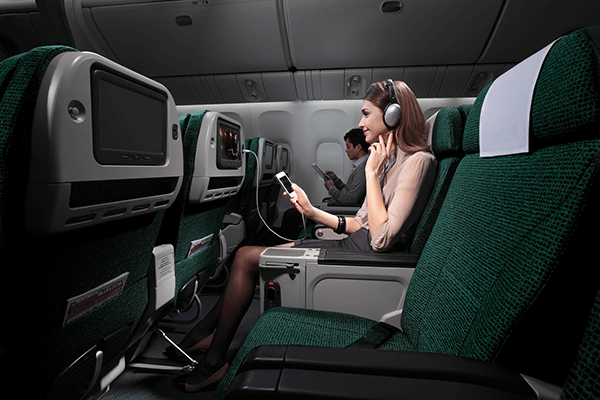 Cathay Pacific has added more choice to its New Zealand-Hong Kong route with the introduction of their premium economy class.
The first aircraft fitted with premium economy left Auckland on October 13, but the higher level of onboard comfort is just one part of a newly designed customer experience that starts with priority check-in and a larger baggage allowance.
Country manager for New Zealand and Pacific Islands, Brian Tsoi, says the airline believes the new class will appeal to a large number of corporate travellers, especially among New Zealand's many Small Medium Enterprises??, as well as the leisure market.
Cathay Pacific's premium economy class features a quieter, more spacious cabin with wider seats that recline further than standard economy. Passengers also have access to a multi-port connector for personal devices and extra personal stowage space, as well as a number of other features.
To celebrate the launch, the airline has also introduced special premium economy fares. See www.cathaypacific.com for more details.