04 August 2013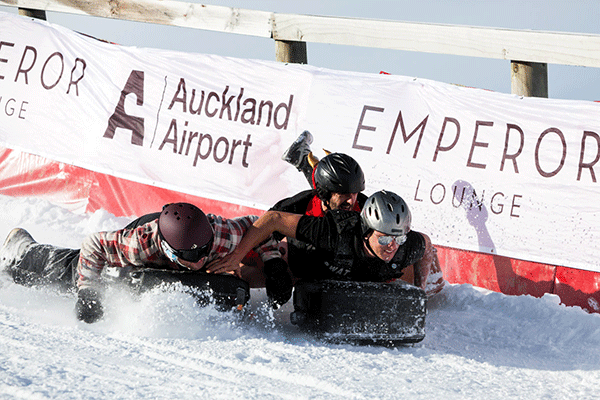 The southern hemisphere's largest winter party went off with a bang – and a lot of snow – this year as thousands of people flocked to Queenstown for the annual Winter Festival in June.
As a key sponsor of the event, Auckland Airport was knee deep in the fun, sponsoring three events – the Family Fun Day, the ever popular Suitcase Race and the event's closing extravaganza, the Community Carnival.
Families dodged snow flurries and braved sub-zero temperatures on day one to enjoy the child-friendly entertainment on offer at the Family Fun Day but the sun came out for the annual Suitcase Race on June 29. Just as well really considering the state of undress of some of the 40 people who rode their suitcases down the mountain.
The festival closed with the Community Carnival, which replaced the Mardi Gras. Central Queenstown was closed off to traffic, making room for buskers, food stalls, community and ethnic groups, musicians and street performers to entertain hundreds of festivalgoers. It was the perfect way to celebrate the city's diversity and end the festival.
Of course, planning has already started for next year's festival, when the event will celebrate its 40th anniversary.