29 September 2013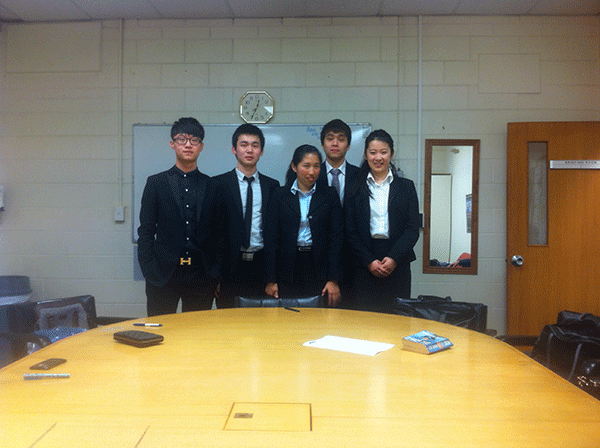 There will be a few new faces around Auckland Airport from this month as the Bluecoats welcome five new Mandarin-speaking members.
The new Bluecoats are all Chinese students from Travel Careers & Training, part of a symbiotic relationship that gives the students experience in the working world while also providing a service to the growing number of Mandarin-speaking visitors coming through the airport every year.
Tom Parker, business development manager at Aviation and Travel Training Group (the umbrella group for all Travel Careers & Training and Sir George Seymour colleges nationwide), says the schools are always looking for employment opportunities for their domestic and international students.
"We can only teach them so much in the classroom. They've all studied travel and tourism in China for three years before coming here, and they've studied at both our airport and city campuses so they have a good grasp of both the locations as well as the travel and tourism market in New Zealand as a whole."
Auckland Airport's customer care and terminal services manager Julie Berry interviewed 10 students and says the five successful applicants will each be buddied with an experienced Bluecoat for a month as part of their training.
"For most students it was the first time they had experienced a job interview of this calibre outside of China," Tom says. "There was no guarantee that any of the students would be selected for the role and the fact that five were chosen is fantastic! We are very proud of all the students who interviewed on the day."
"They're really keen to do this and it's wonderful to see," Julie says. "We're delighted to have them on board, it will add another dimension to customer relations."