01 July 2013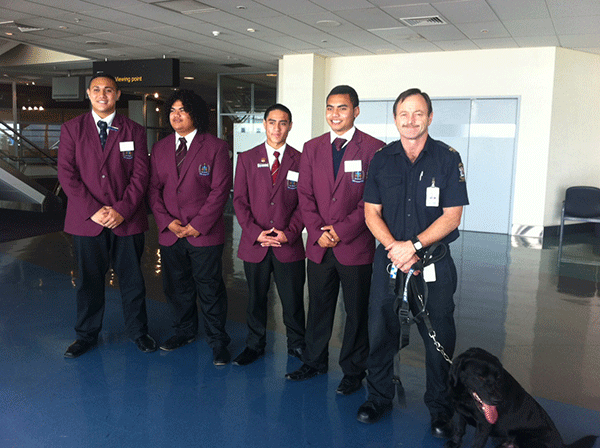 Students from four local high schools visited Auckland Airport in June to find out exactly how they could gain particular roles within the Airport, including what skills, experience and qualifications they would need to get any of those jobs.
On June 12, a group of 32 students from Aorere College, De La Salle College, James Cook High School and McAuley Girls High School listened as speakers from Auckland Airport Operations and Human Resources departments, NZ Customs and NZ Police talked about the various career paths available at the airport.
The students also made site visits to Airport Operations, Airport Emergency Service Station, the Novotel Hotel and Travel Careers and Training school.
Auckland Airport hosted the "Career-ready Day" as part of the Committee for Auckland's Career-ready programme. The not-for-profit organisation was set up to contribute to making Auckland one of the world's great places to live and work, and the work exposure programme aims to create opportunities for students from low decile schools.
Pictured: A group of De La Salle College students experience different career paths at Auckland Airport.