02 September 2013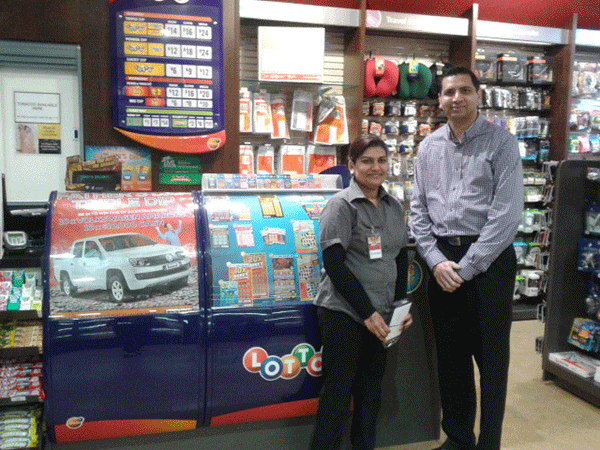 One customer at Auckland International Airport's Relay store left with more than a few magazines after winning $250,000 on a very lucky Instant Kiwi ticket.
Samima Bano was working on the day and says it was exciting to be able to sell someone a major winning ticket.
"He [the customer] was over the moon about it," Samima says. "But I was quite nervous about making sure I put all the right information on the prize claim."
It's not the first time the store has proved lucky. Including this latest win, customers have taken home a total of $310,000 from Instant Kiwi tickets over the past two years as well as one second division prize from Strike.
Relay has three landside stores at the airport's international and domestic terminals, each of which is a convenient place for airport visitors and workers to pick up any last minute items on their way home – from their favourite magazine to gifts, snacks or that lucky Lotto ticket.
CAPTION: Samima Bano and Relay's New Zealand regional manager Sanjay Govind at Relay's lucky Auckland Airport store.