04 August 2013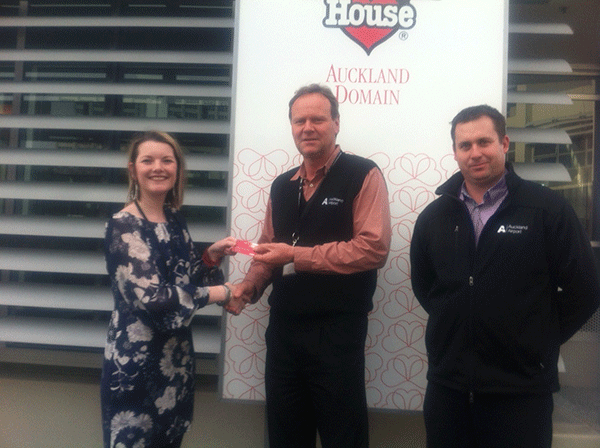 Ronald McDonald House at Auckland Hospital is $1000 better off after Auckland Airport's Engineering and Emergency Services team donated a Visa Debit card they won in a promotion.
Ronald McDonald House in Auckland is one of four facilities around the country that provide families from out of town with a place to stay so they can be close to their hospitalised children.
Maintenance services manager Kevin Ingle and airfield and terminals asset manager Jason Gray handed the card over to Ronald McDonald House's Claire Cooper last month before getting a tour of the Auckland facility.
"That tour was both very impressive and extremely humbling and grounding," Kevin says. "It offers accommodation for up to 80 families each night and ranges from a minimum of 85 per cent full to overflowing."
Ronald McDonald House gets about 50 per cent of its funding from the McDonalds Trust and the government, the rest comes from an extremely impressive list of volunteers, support groups and corporate sponsors.
The department won the $1000 Visa Debit card through a lighting promotion with one of the airport's major electrical suppliers JA Russell and Kevin says it was a unanimous decision to donate it to the Ronald McDonald House.
"I think the fact that they support the entire family unit appealed to us," he says. "It aligns well with Auckland Airport's own values, particularly around 'making journeys better'."