04 November 2013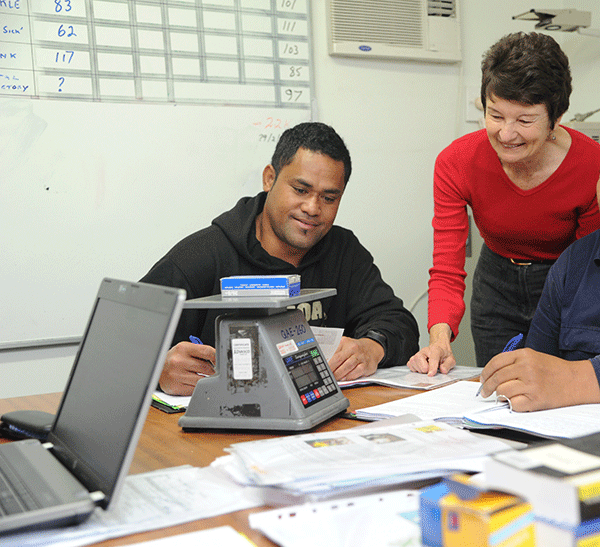 Workbase Education Trust was one of 12 recipients in Auckland Airport's 12 Days of Christmas initiative last year and their $10,000 grant is already hard at work helping to promote literacy among adults.
Since it started in 1991, Workbase has provided workplace literacy training programmes to more than 150 companies and 6000 individuals throughout New Zealand and it applied for the grant specifically to fund the purchase of books for a new reading study.
"There is a lot of research around how important regular reading is for developing children's literacy but there is very little into whether that's also true for adults," Workbase chief executive Katherine Percy explains.
The programme started in late August and sees Workbase distributing a variety of books to employees at a number of companies in the South Auckland area so they can take them home and read them in their own time. The books are from both the fiction and non-fiction sections and cover a range of interests that have been matched to the individuals involved. The participants will be given new books to read every month for a year.
"We've had fantastic feedback so far," Katherine says. "We're very grateful to have had access to funding that allowed us to buy new and up-to-date titles that are more engaging for people who are not as used to reading for pleasure."
Once the programme has been operating for a while, Workbase intends to assess the effect the reading has had on literacy levels and reading practice. Katherine says the results will be important not only when it comes to Workbase's own programmes, but also for other literacy training organisations.