06 May 2013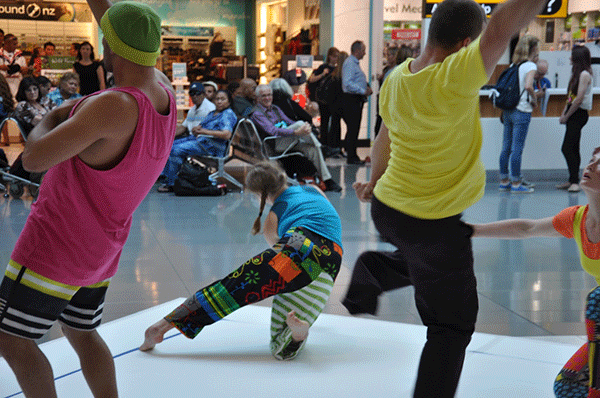 Passengers and staff at Auckland Airport's international terminal were treated to two free shows by dance company Touch Compass last month in celebration of international dance day.
Touch Compass includes both disabled and non-disabled performers, the only dance company in the country to do so, and the group used the free concerts to show off a new portable dance concept called Hotbox.
Titled "Rogue" and choreographed by World of Wearable Art's artistic director Malia Johnston, the piece was performed by four dancers – two of whom have disabilities – and took place within a 3m square.
Touch Compass' artistic director Catherine Chappell says the concept is incredibly demanding and energetic.
"Rogue is like a Rubik's cube of dance – multi-layered and captivating, with many twists and turns," she explains. "It's part of our new audience development strategy – which is to take dance to the people – and it was fantastic that Auckland Airport championed our initiative and enabled greater awareness of inclusive performance."