04 February 2013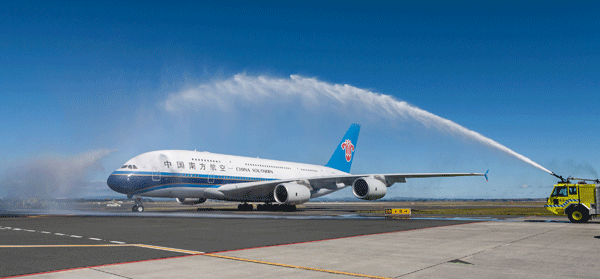 A new memorandum of understanding (MOU) signed by Auckland Airport, Tourism New Zealand and China Southern Airlines aims to foster closer ties between China and New Zealand in order to increase international tourism and trade potential for the two countries.
Auckland Airport chief executive Adrian Littlewood says the agreement – alongside China Southern's Annual Sales Conference – is in line with the airport's Ambition 2020 goals.
"We realise the significant opportunity for New Zealand tourism in assisting China Southern to grow its service with Auckland, and we are thrilled the airline has reciprocated by pledging its commitment to New Zealand in the form of the MOU agreement."
The MOU signing ceremony was held in Auckland on the second day of a six-day China Southern Annual Sales Conference for 250 of China's top travel agents, hosted by China Southern Airlines and Auckland Airport.
The airline's president and chief executive Tan Wangeng says New Zealand is a key market. "Since we launched our daily service between Auckland and Guangzhou more than a year ago, we have seen good growth in passenger numbers. We believe, with the right local market conditions and support, both countries will benefit should our service expand in the future."