03 June 2013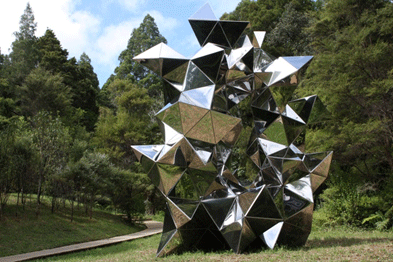 Auckland Airport begins placing a number of artworks throughout the grounds this week as part of the move to make the district more pedestrian-oriented.
Called the Esplanade, the "art walk" has two parts – the first is a tree and wildflower-lined path connecting John Goulter Drive with Abbeville Estate, the second is a trail that goes around the lake, including out to a peninsula with purpose-built seating.
Around 10 different sculptures will have permanent homes in the lake area, with more art installations planned for spaces such as the terminal entry roundabout and in the Landing precinct. The idea is to have a collection of art pieces scattered throughout the airport district, which is to be known as the Outdoor Gallery. This will be linked to the airport's Facebook page, where visitors will also be able to access information about each of the sculptures.
Auckland Airport's property projects manager Steven Rossouw says the development will link parts of the airport that have never been linked for pedestrians before, for example the Ministry of Primary Industries building to the retail centre, while providing a cultural injection to the area.
"There are also quite a lot of native birds and plants in the lake area, so this area will be the ideal place for people visiting the area to have lunch and relax,."
The art walk will be free for the general public to use and is expected to be open in July.