04 November 2013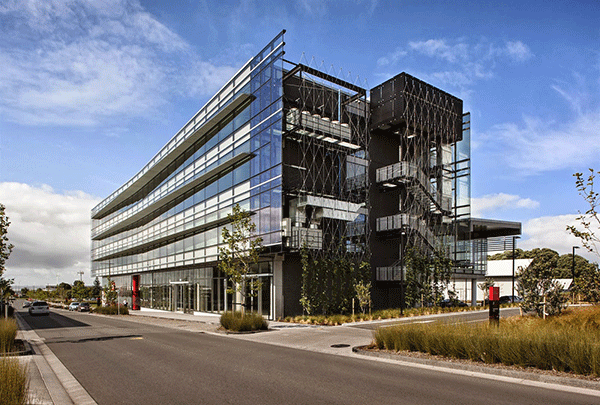 The Quad 5 building at Auckland Airport's Business District received awards in both the sustainable architecture and commercial categories at the 2013 Auckland Architecture Awards.
The office block by architects Jasmax was one of just five of the 46 winners to be recognised in two categories, with the jury describing the project as a "benchmark building" and a social success, specifically mentioning its distinctive green living wall.
The awards are peer-reviewed and run by the New Zealand Institute of Architects. All winners will now be eligible for consideration for the New Zealand Architecture Awards, which will be announced in May next year.
Jury convenor, Auckland architect Megan Rule, says the number of winners was reflective of the standard of this year's entries.
"It's encouraging to see such excellent work across the board."
Quad 5 is located on Leonard Issit Drive and houses Auckland Airport's corporate offices.