02 September 2013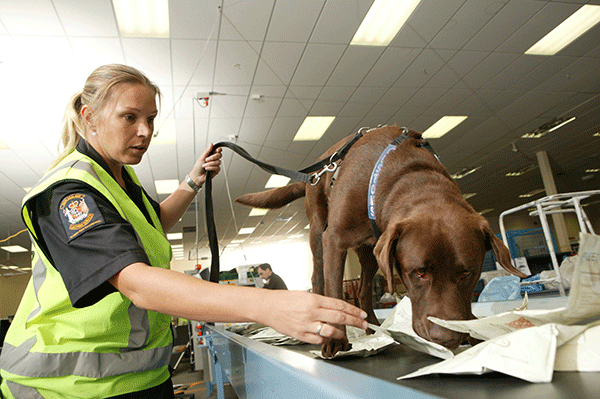 Drug detector dogs at airports around the country will soon be trained to also sniff out large amounts of currency as part of a new method of targeting the proceeds of crime.
A recent trial of two of the detector dogs at Auckland Airport resulted in the seizure of more than $350,000 in undeclared or concealed cash and was so successful that NZ Police and Customs are now training a total of 12 further "cash dogs".
The dogs will be able to detect cash amounts of over $10,000, especially in New Zealand, Australian and US currencies, as well as narcotics.
Customs Minister Maurice Williamson says having the dual-trained detector dogs will increase Customs effectiveness and efficiency at the border.
The Customs-trained dogs will be in action at Auckland, Wellington and Christchurch airports, while the NZ Police-trained dogs will be based in the Auckland, Bay of Plenty, Eastern, Wellington, Canterbury and Southern districts.
Police Minister Anne Tolley says the dogs and their handlers will play an important part in bringing down crime rates.
"Crime will not pay, and these dogs will make sure of it."