29 September 2013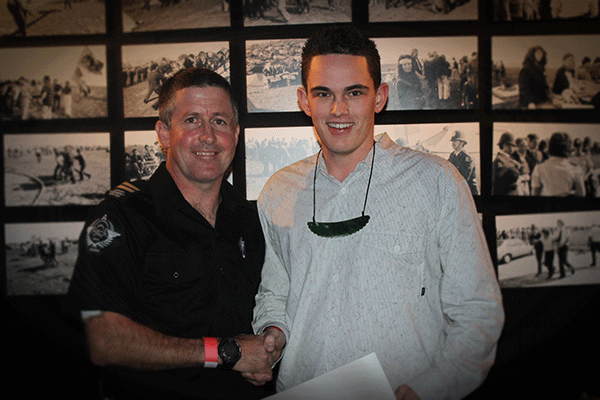 Seven young leaders have been recognised for their positive contribution to the wellbeing of their neighbourhoods, communities, schools and whanau at this year's Auckland Airport Tamaki Makaurau Awards.
Auckland Airport is a primary sponsor of the awards, a role they've played for the past three years.
Organiser and public health coordinator at Raukura Hauora o Tainui, Rachael Puru, explains the awards are based around eight principles or Maori concepts and are there to provide a platform for the city's young people.
"You hear a lot about the not so good side of things, but there are young people who want to achieve and want to make healthy choices in their lives. And they should be celebrated."
Rodney College head boy and volunteer firefighter Liam Connolly took home the Manaaki and Pono awards, the second of which was presented by Auckland Airport firefighter Tony Scott. Tony was so impressed with Connor's attitude that he also offered to take him for a few ride-alongs at the airport to help with his development.
Te Puna o Waiorea student Anahera Hare was named overall winner, taking home the Whanau Whanui award.
"It was a great night," Rachael says. "The kids said it felt like they were at the academy awards!"
The full list of winners is: Liam Connolly (Manaaki and Pono); Anahera Hare (Whanau Whanui); Te Raukura Harke (Whenua); Nathan Williams (Tangihanga); Jane Rattanachai (Aroha); Shakela Salim (Matauranga); and Duane Hapmana (Tika).
PICTURED: Pono and Manaaki winner Liam Connolly and Auckland Airport firefighter Tony Scott.