04 March 2013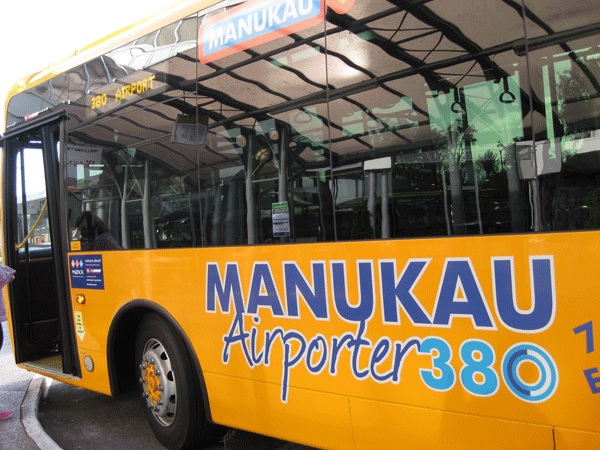 Airport workers with access to the Onehunga rail station can now get all the way to the airport with the confirmation of a revised 380 bus service.
The service will start in mid-April and is specifically aimed at airport workers. The first bus will leave at 5am and the last one at 8pm, running every half hour at peak times and hourly in the off-peak periods.
The buses will use Leonard Isitt Drive and the airport shopping centre stop will be relocated along Laurence Stevens Drive, making it more convenient for those who work in the Cargo South area.
Auckland Airport sustainability and environmental manager Martin Fryer says this is a really exciting development in terms of public transport to the airport.
"This new service means we will have two links to rail nodes – Papatoetoe and Onehunga – as well as a seven-day a week service that will be attractive to even more airport workers. Public transport improvements will mean fewer cars on airport roads, less congestion and less pollution."
Keep an eye on Auckland Transport's website (www.maxx.co.nz) for full details.