27 March 2013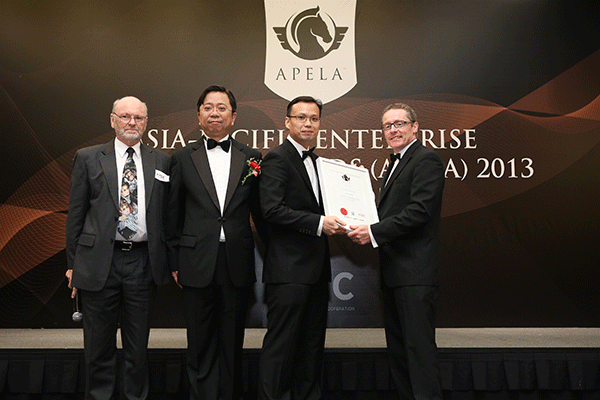 Auckland Airport chair Joan Withers, and by extension the company itself, have been recognised for the leadership they show in the area of sustainability at the inaugural Asia-Pacific Economic Leadership Awards held in Singapore.
The awards recognise and honour the achievements of "enterprise leaders" who are "doing good" in the areas of sustainable development, corporate responsibility and CSR. Organised by the non-profit organisation Asia-Pacific Enterprise Cooperation Ltd (AP-EC for short), the awards were open to 16 Asia-Pacific territories and the winners were announced at a black tie event at Marina Bay Sands in Singapore on March 15.
The award in particular recognised the airport's approach to climate change, as well as its first five-year sustainability plan.
Auckland Airport sustainability and environmental manager Martin Fryer accepted the award on Joan's behalf and says it was an amazing experience to share the stage with some truly global companies such as Coca Cola and Procter and Gamble.
"What we have achieved with our first sustainability plan has now been given a real seal of approval in our key market, the Asia-Pacific."