03 February 2012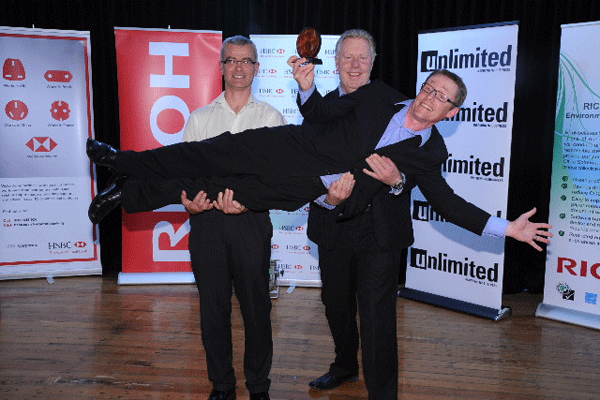 As it comes to the end of its first five-year action plan Auckland Airport's fantastic efforts were recognised in the S60 Sustainable Business Awards 2011.
The airport came away with a win in the Strategy and Governance Category and a special commendation for being a finalist in all five categories, the only company in the country to do so.
Auckland Airport sustainability adviser Martin Fryer says they can now proceed with the next sustainability plan, simply titled Auckland Airport 2030, safe in the knowledge that the approach is on the right lines.
"What will Auckland Airport look and feel like? How will people travel? What will they demand of Auckland Airport?," he asks. "We will be canvassing views of stakeholders over the next six months to try and produce a vision of sustainable development."
If anyone would like to be involved in the process they can contact Martin Fryer directly on (09) 255 9096.
PICTURED: Martin Fryer celebrates the S60 win with Mike Clay and Steve Hardwick from the Aeronautical Policy team.