05 November 2012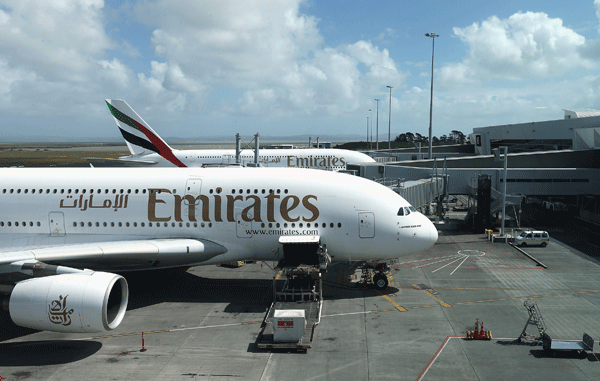 Auckland Airport welcomed two shiny A380 planes last month as Emirates launched its second daily double-decker trans-Tasman service.
The aircraft replaces the 777-300ER on the Auckland-Melbourne-Dubai route, adding another 135 seats per run. Emirates has been running an A380 on the Dubai route via Sydney since 2009.
Airport chair Joan Withers welcomed the move, saying it reinforced the decision to spend the best part of a decade making sure Auckland Airport was ready for the "next generation" of aircraft.
"We're incredibly ambitious about our future and so is Emirates," Joan says. "That's why this is such an important partnership for us."
Emirates' senior vice-president for commercial operations for the Far East and and Australia, Salem Obaidalla, was in Auckland for the event and said the airline is introducing the bigger aircraft to meet the demand and because it is more efficient.
Emirates has been flying into New Zealand for 10 years and has invested more than $750 million in this market.