01 June 2012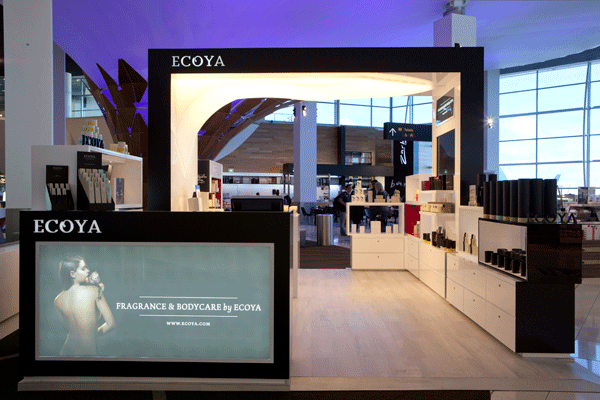 Renowned Kiwi fragrance and bodycare brand Ecoya has chosen Auckland Airport's international terminal for their first ever retail space.
It will share the 23sqm space with sister company Trilogy, giving passengers the opportunity to take favourite scents such as lotus flower and French pear with them as they take off for foreign ports.
The "fragrance lab" will stock products from small travel candles to life-sized human busts, as well as a multitude of fragrances – a fresh kind of gift for departing Kiwis and visitors who want a memento that is different to the norm.
Auckland Airport general manager retail & commercial, Adrian Littlewood, says he's excited to welcome Ecoya to the airport, pointing out that it is a fantastic addition to the range of new retailers the airport has built over the past few years.
Ecoya CEO Geoff Ross says the company will be closely assessing the Auckland location with a view to opening a similar store in Sydney this year.